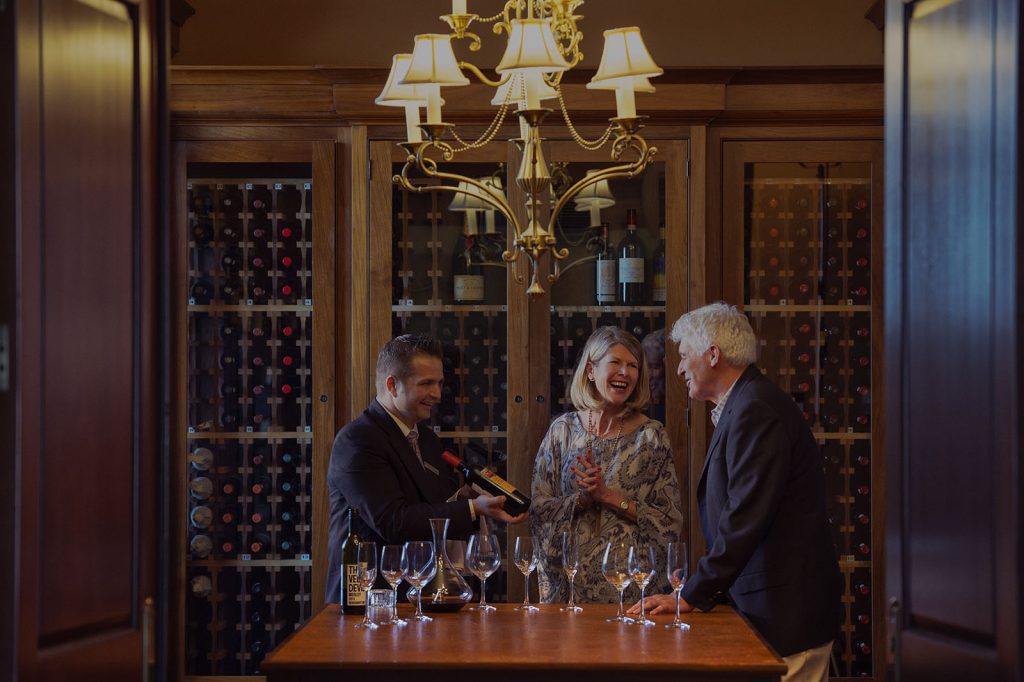 CAPE CLIFF DINING ROOM FEATURED RECIPE
At Fox Harb'r, you'll find an unwavering commitment to utilizing fresh organic ingredients. Discover how you can re-create some of our signature dishes, using locally-farmed produce, meats, poultry and the finest fresh seafood the ocean has to offer.
Handmade Lobster Ravioli
Edamame puree, Miso froth
For the lobster filling
1-1.5 lb lobster cooked 8 minutes in salted water, de shelled and chopped
2oz zucchini – grilled and then fine diced
2 asparagus fine diced
1/2 a shallot fine diced
1 clove garlic minced
1oz white wine
zest and juice from 1/2 lemon
1 oz cream cheese
2 sprigs each dill, parsley, thyme and basil fine chopped
salt and pepper
1/2 oz olive oil
For the pasta dough
1 cup all purpose flour
1 whole egg
1 egg yolk
1tsp olive oil
pinch of salt
For the edamame puree
10 oz shelled edamame beans
3 oz butter
2 oz heavy cream
1/2 lemon juiced
salt and pepper
For the miso froth
1 oz miso puree
4 oz halibut stock
1 oz white wine
1 oz butter
Salt and pepper
Start by making the pasta dough so it has time to rest for an hour in the fridge. Combine all ingredients for the dough together and kneed well for approx. 15 min. Wrap in saran wrap and place in fridge to rest.
For the filling start by sautéing the shallots and garlic in the olive oil. Add remaining ingredients and simmer for 5 minutes. Adjust seasoning and place in fridge to cool off.
Use pasta roller or rolling pin to roll pasta out as thin as possible. The secret to great ravioli is thin pasta. Place one sheet of pasta down on a flat surface with another sheet of the same size ready to go on top. Mark out the places where the ravioli are going to be with a cutter, then place one oz of filling in each spot. Lightly moisten around each area of filling then place the other sheet of pasta over the entire area pressing all the air out. Cut the ravioli out and place on a clean surface ready to be cooked. Once it is ready, cook the ravioli in simmering water for 4 minutes, then serve immediately.
For the edamame puree simmer the beans in seasoned water for 12 minutes then place in a food processor. Add the rest of the ingredients and season to taste, keep warm.
For the miso froth combine all ingredients, except butter, and simmer for 5 minutes. Add butter in cubes and mix with a hand mixer so that the broth froths up and gets foamy.
To serve, place a tablespoon of the puree in the bottom of a serving bowl then one of the giant ravioli on top.  Ladle one oz of the froth on top and serve immediately. This can be garnished with micro greens or edible flowers to create a popping visual effect.