ACTIVITIES FOR your enjoyment
---
Fox Harb'r Resort offers more activities for our enjoyment than just phenomenal golf and an award winning spa. Explore our glorious land and partake in exhilarating sport shooting, axe throwing, archery, kayaking, hiking, biking, and fresh air sightseeing pontoon & yacht tours. Try your hand at pickle ball, tennis, volleyball or horseshoes.
There is a world of adventure waiting for you.
For inquiries please call Guest Services at 866-257-1801, or email activities@foxharbr.com
Be sure to book your activities in advance.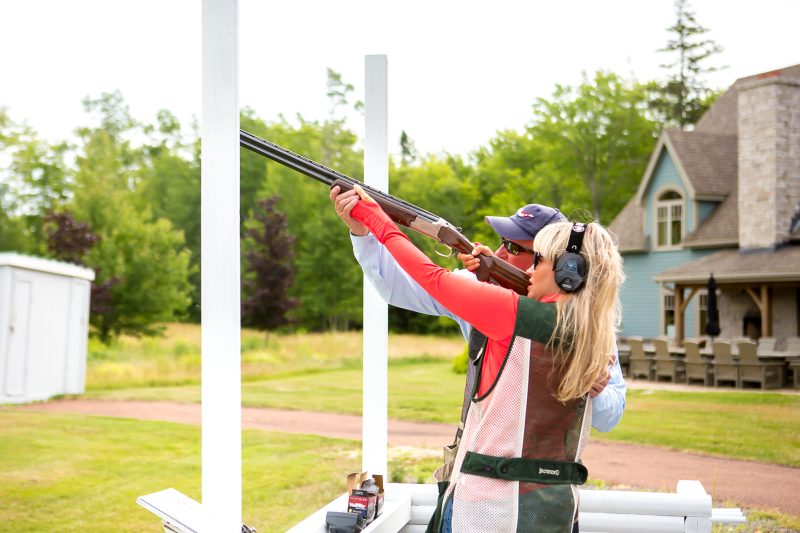 SPORT SHOOTING
Fox Harb'r offers National Sporting Clays (NSCA) accredited courses for top experts and replicates waterfowl shooting field conditions with "clay pigeons". Our diverse courses make novices to pros feel "at home on the range." Expert instruction provided. Learn more.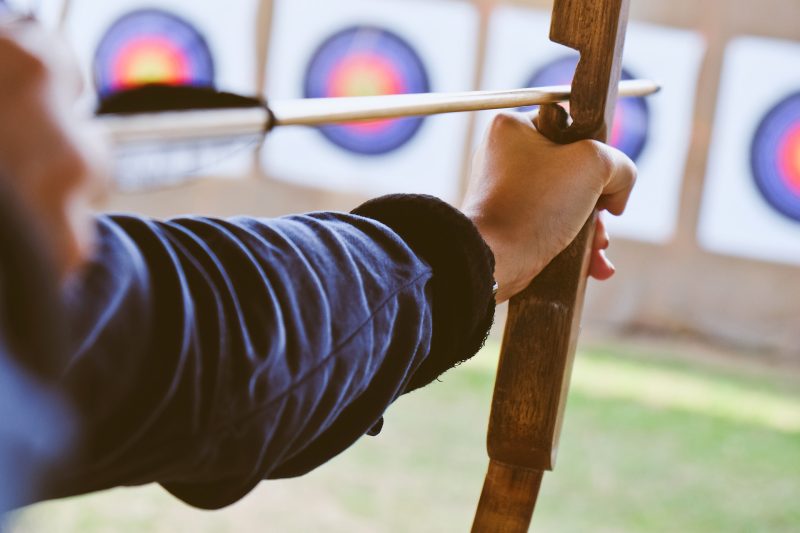 ARCHERY
The feeling of shooting a bow and accomplishing your goal helps build self-esteem and enjoy a sense of accomplishment. Archery target practice is also great for improving focus, patience and even math skills. Learn more.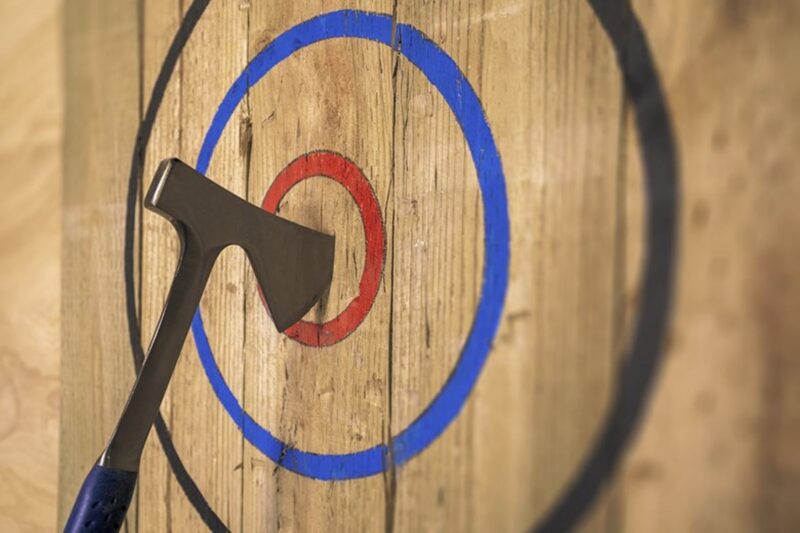 axe Throwing
Throwing axes is a great way to relieve stress and bond with friends and coworkers. Experience this thrilling, fast growing, outdoor activity while enjoying the atmosphere of our unique Sporting Lodge. Learn more.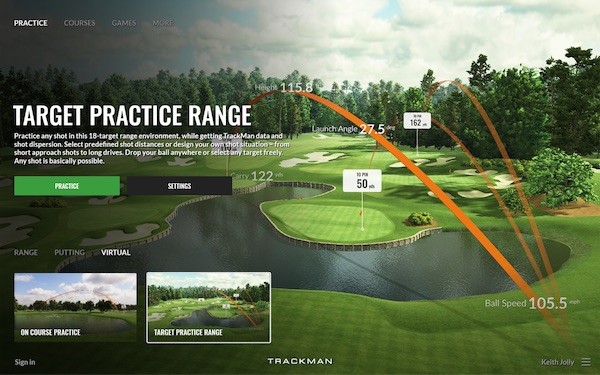 simulator golf
While staying with us try out the golf simulator in a private setting and play on some of the most iconic courses in our library, including Pebble Beach, Valderrama and Royal Birkdale. Our Fitting Studio has all the tools to deliver the analysis you need for a better game. Learn more.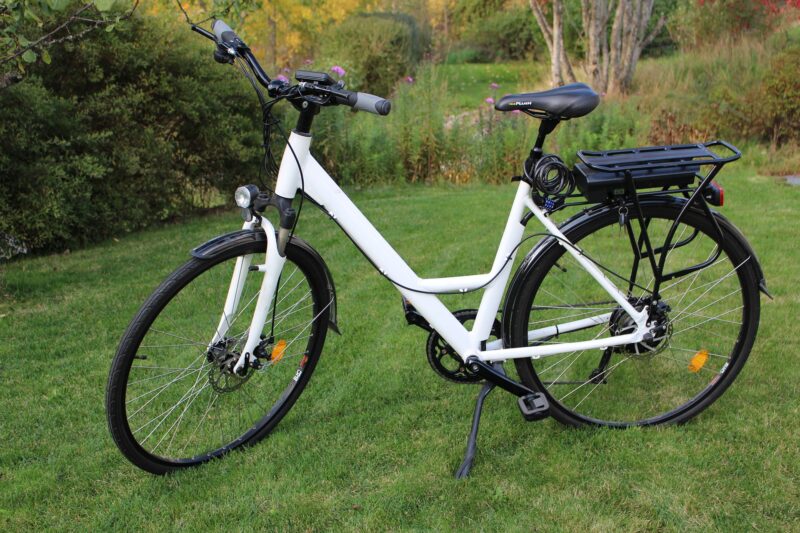 E-bikes & fat bikes
Enjoy a guided tour along the well-groomed scenic Trans -Canada Trail into the bustling village of Tatamagouche. Along the way, you can enjoy stunning views of the Northumberland Strait and the surrounding forests. It promises to be a memorable and enjoyable experience, filled with natural beauty. Learn more.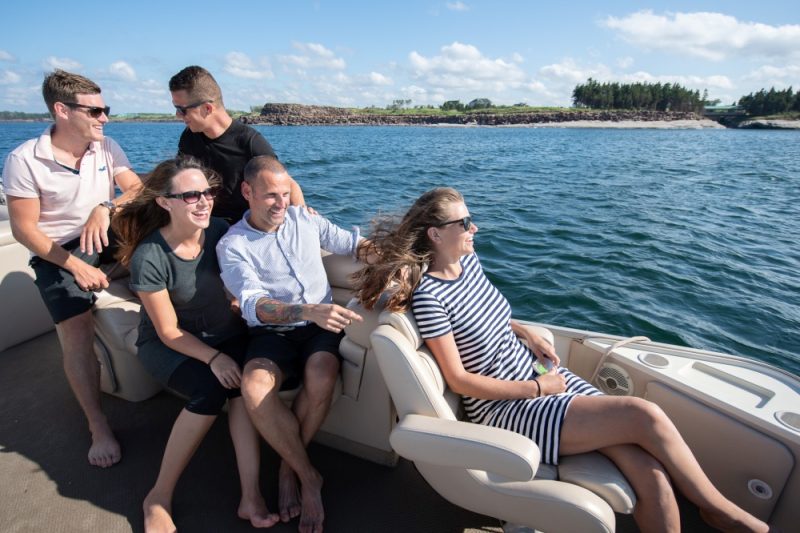 PONTOON BOAT TOURS
Available June 1 – September 30
Cruise the dramatic coastline of the Northumberland Strait, home to the warmest beaches north of the Carolinas. Customize your tour with a visit to meet our resident herd of seal, for sunset, or with beverages and catering. Learn more.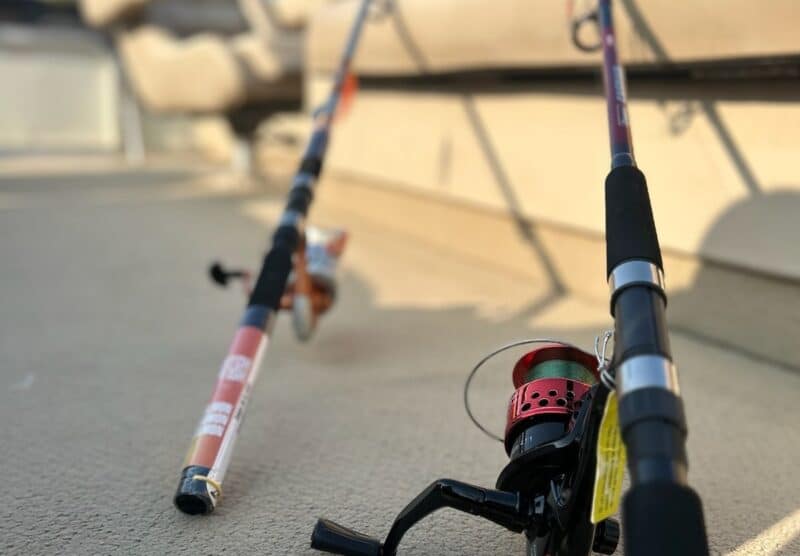 salt water fishing
Available until September 30th
No better way to unwind and relax than to try our hand at salt water fishing! Enjoy 2 hours on our pontoon boat with up to 4 guests and the use of 4 salt water rods. Our waters are full of mackerel just waiting for you to catch and release back into the ocean. Have fun! Learn a new skill, enjoy the experience! Learn more.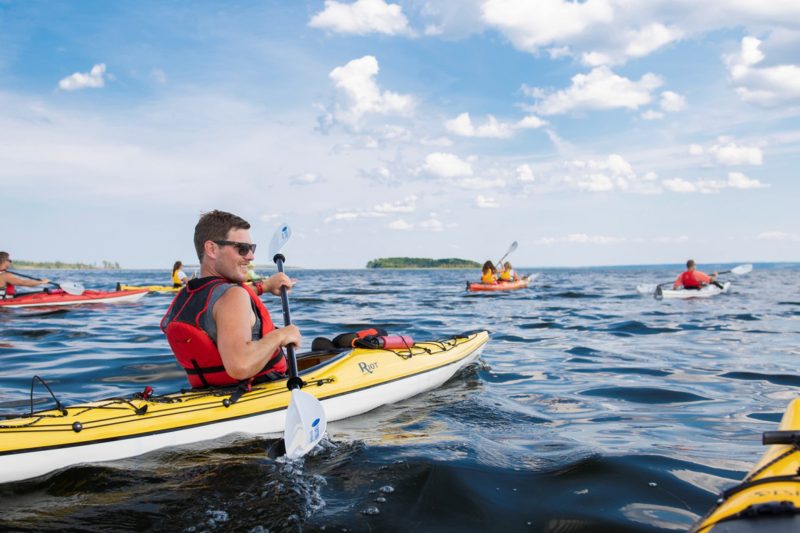 SEA KAYAKING & Paddle boarding
Available June 1-September 30
Paddle along the calm, protected tidal bay shore without entering deep water in a sit-inside sea kayak or on a Hobie SUP pedal or paddle board. Spot birds, seals and even friendly porpoises. Learn more.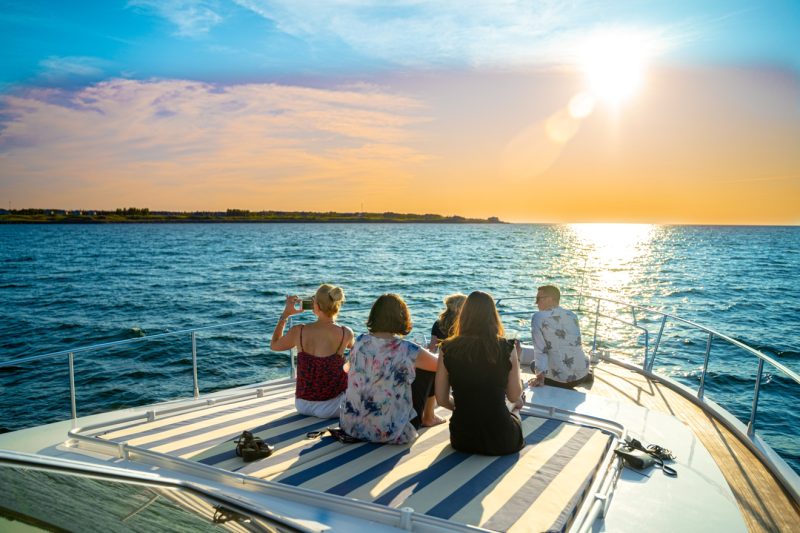 LUXURY YACHT CRUISES
Available June 22 – September 30
Explore our famously beautiful coastline on a private day cruise for up to 12 guests aboard our exclusive 62-foot, fully crewed Ferretti yacht. Day trips include water, soft drinks and a snack. Additional catering options available. Learn more.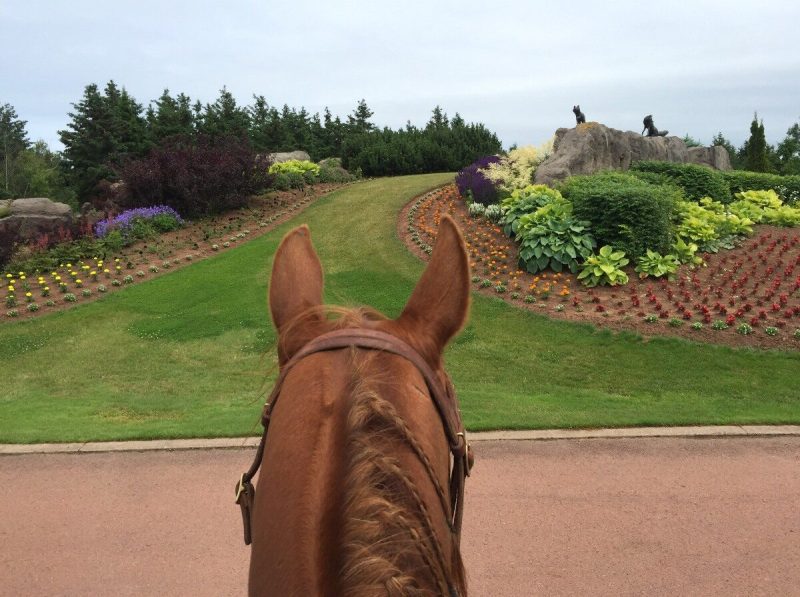 Horse back riding
Enjoy an off site trail ride at a near by horse stable, with beautiful trails and well trained horses. Included in this activity is a Fox Harb'r luxury shuttle to and from the stable.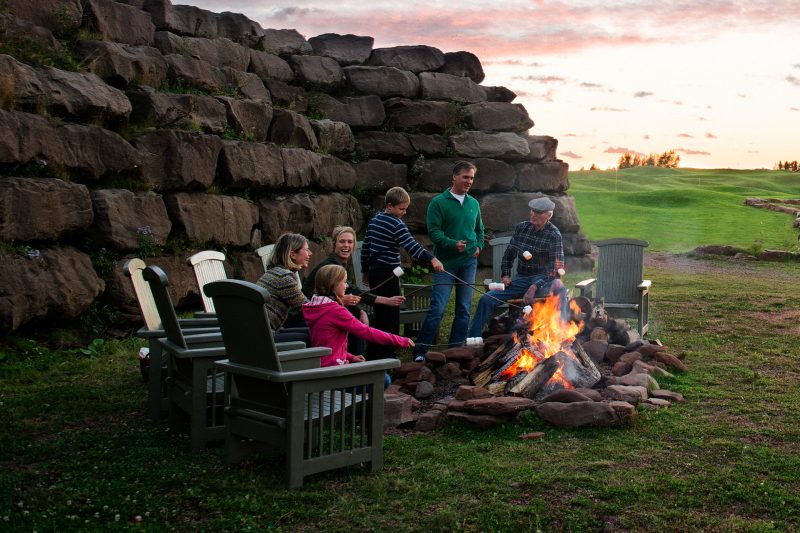 bonfire
Let us build you a private bonfire with the ocean in the background and the stars overhead to enjoy with family and friends. Blankets and S'mores also provided!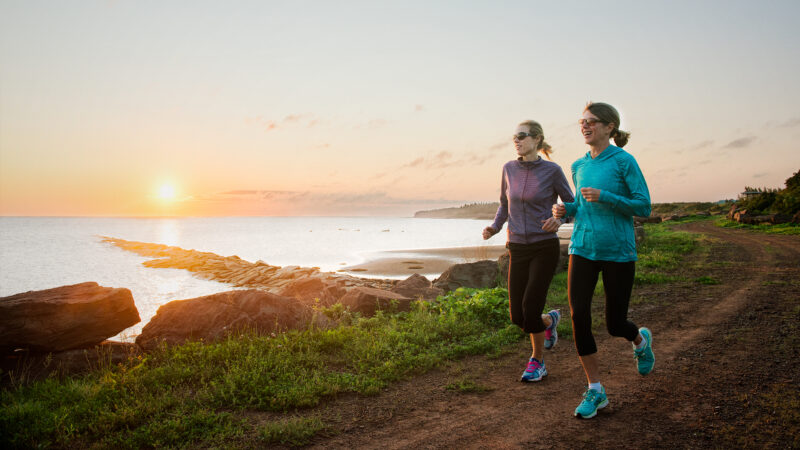 HIKING & NATURE TRAILS
Would you like to hike on your own or with friends? Experience miles and miles of trails on our picturesque 1,200-acre property and beyond.