LIFE IS A VOYAGE. THIS IS YOUR HARB'R.
COMING SOON
HARB'R STONE VILLAGE
With the sale of the last remaining residence at our Marina Landing development, Fox Harb'r Resort is pleased to announce our next project at Harb'r Stone Village. We turned to Nigel Collinson, a Nova Scotia designer with over 45 years in the industry, to design a unique collection of homes that will be located in the heart of Harb'r Stone Village, and overlook the 11th and 12th fairways of our championship golf course.
All homes will offer convenient one-level living and two car garages, and are available in your choice of one of four design schemes, meticulously selected by Robynne Moncur and her team at Moncur Design Associates (Toronto). Robynne brings 44 years of international interior design experience to our project.
BE AMONG THE FIRST TO SEE THESE NEW HOMES
We expect the Harb'r Stone luxury homes to sell quickly. Renderings of the new homes will soon be available, so you will be able to see just how beautiful these homes will be. To be among the first see the renderings, and to register for more information, please contact Eric Lum 902-412-4812 or elum@foxharbr.com to secure your spot on the priority list
DISCOVER YOUR LUXURY HOME ON THE NORTHUMBERLAND SHORE
Infinite opportunities for recreation and relaxation

Nova Scotia's Fox Harb'r Resort is a haven of civility, character, cuisine, comfortable luxury, and East Coast charm.
Where morning drives are perched above the ocean and days are filled with exploring the vistas of our great Northumberland Shore. Here, you wake to the sound of wind in the rigging of gently rocking boats at the Marina and wind down watching blue water turn to crimson and gold as the sun sets over the Northumberland Strait.
The perfect expression of your independent-minded spirit, whether this is your principal residence or vacation luxury home. When you own at Fox Harb'r, you are part of a community of unique individuals in a world-class resort. Luxury homes lot maps and design plans available upon request.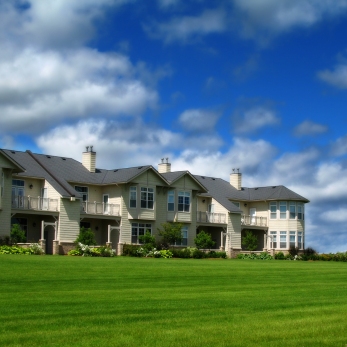 These casually refined 2,700 sqft luxury homes can encompass the largest of lifestyles. Enjoy living in understated elegance with fine features and finishes including high ceilings, lustrous hardwood, and natural marble and granite – plus an extra 1,400 sqft of ready-to-finish substructure, waiting to be designed to your specification.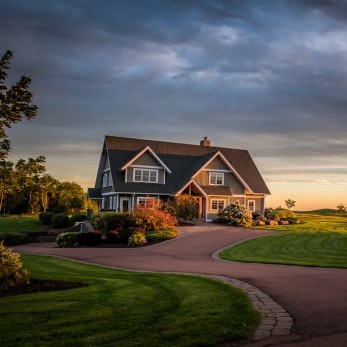 Build your dream luxury home, using our plans or yours, at Fox Harb'r. Experience East Coast style architecture finished with top quality designer materials or select the perfect site for your custom home from our ocean-view, fully-serviced half-acre lots. Thanks to a team of dedicated experts at Fox Harb'r Resort, the building of your new home will be smooth and efficient.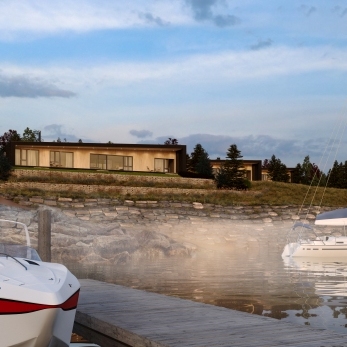 Rooted in the landscape on the ocean's edge, this luxury home is sited on a secluded hillside to take in the grand vistas. Strikingly modern architecture with an expansive use of glass open to the view while open concept living and warm private spaces take place within. 3 and 4 bedroom fully detached homes, from 1,800 – 2,200 sqft.
FOX HARB'R RESORT AMENITIES
A world of recreation and relaxation awaits at Fox Harb'r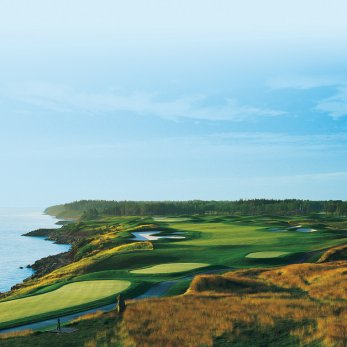 A Graham Cooke's award-winning course design is just the beginning. Enjoy the tennis courts, fly fishing lessons in fully stocked trout ponds, and the sport shooting range re-designed by world champion George Digweed.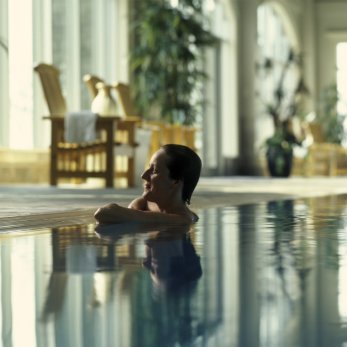 Reawaken your spirit with a menu of rejuvenating treatments. Our signature facials, designed exclusively for Fox Harb'r by the president of ultra-luxe Swiss product line Cellcosmet, are a must-try experience.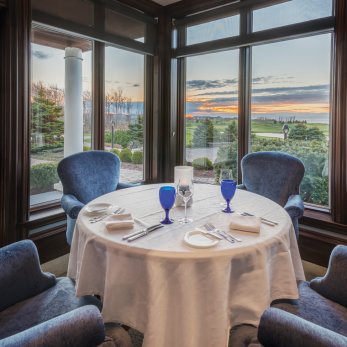 The Cape Cliff Dining Room is Atlantic Canada's first 'Ocean Wise' certified restaurant. Our lobster is from Pugwash, oysters from Malagash. We are proud to feature fine, sustainably produced ingredients on our menu.
HEAR WHAT FOX HARB'R HOMEOWNERS SAY

REGISTER
For news of future developments or to schedule a visit to view this unique resort living please contact Eric Lum at 902-412-4812,
elum@foxharbr.com or submit the online request below.