RESIDENT GOLF PROFESSIONALS
---
Meet the professional golf team of Fox Harb'r
A cool mist from the Northumberland Strait, crashing waves and the Best New Course in 2001, as ranked by Golf Digest. What better place to learn or perfect the beautiful game of golf? Whether you're a novice or an experienced player, let our dedicated team of golf professionals look after all your golfing needs, provide lessons, golf club fittings and more.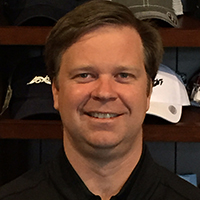 DIRECTOR OF GOLF OPERATIONS
Elliott Isenor
The outward nine lures you away from the sea through sheltered forests, expansive wetlands and deep rock-lined lakes. Winding amidst tall spruce and sculptured terrain, each hole commands its own unique setting and signature.
The back nine is a pure delight to play as the Scottish flavour of the course is highlighted along the spectacular rugged seacoast of the Northumberland Strait. Fields of rich, waving fescue surround and accent one of golf's finest finishing nines.
With its spectacular fairways, classic greens and breathtaking scenery, Fox Harb'r is destined to redefine your golf dreams.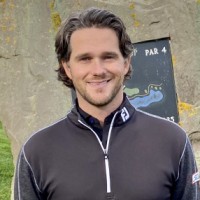 HEAD GOLF PROFESSIONAL
Devin DeBay
A Halifax, Nova Scotia native, Devin moved to Vancouver, British Colombia after high school working and playing golf at a course all season long, in an effort to seek out getting a golf scholarships in the US. Achieving this, Devin attended New Mexico Junior College from 2006-2008 where he received his Associate of Arts degree. Devin played two seasons for the NMJC Thunderbirds golf team, playing 3rd man and qualifying for two national championships. Devin then attended the University of Arkansas Monticello, a small NCAA division two school. There, he received his Bachelor of Business Administration majoring in Business Management. Devin also played two seasons for the UAM men's golf team, cracking the top spot on the traveling team both years. Devin stays very up to date with all the latest technologies surrounding the game of golf and brings an unbelievable passion and love for the game. His ability to listen and willingness to learn are just some of strength he brings to Fox Harb'r!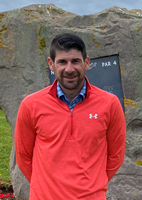 ASSISTANT PROFESSIONAL
Jeremy Briggs
Jeremy was born in Tatamagouche. Growing up in Wallace is where he discovered his passion for the game of golf. His first job in the industry as a student was right here at Fox Harb'r.
He is a graduate of the Professional Golf Management program at Holland College. During his time at Holland College he worked at the Canadian Golf Academy, becoming a member of the PGA of Canada in 2009.
Jeremy worked in Prince Edward Island as an Assistant Golf Professional at Andersons Creek, Green Gables, and Belvedere. These experiences have provided him with great knowledge and experience in all aspects of the industry.