CHAMPIONSHIP & PAR 3 COURSES
More than a pastime, it's a way of life.
RESIDENT GOLF PROFESSIONALS
Meet the professional golf team of Fox Harb'r
A cool mist from the Northumberland Strait, crashing waves and the Best New Course in 2001, as ranked by Golf Digest. What better place to learn or perfect the beautiful game of golf? Whether you're a novice or an experienced player, let our dedicated team of golf professionals look after all your golfing needs, provide lessons, golf club fittings and more.
Work with a pro and learn to play like one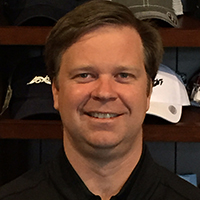 HEAD GOLF PROFESSIONAL/DIRECTOR OF GOLF OPERATIONS
Elliott Isenor
Elliot's passion for the sport guided him into the golf management program at the University of Lethbridge. In the summers, he returned to Oakfield Golf & Country Club in Nova Scotia as an
Assistant Golf Pro. After completing his management program, Elliott became a Teaching Golf Pro in Moncton before joining Fox Harb'r in 2001. In the fall of 2004, he took over as Head Golf Professional/Manager of Golf Operations at Fox Harb'r Resort.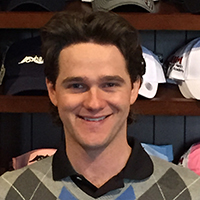 ASSOCIATE GOLF PROFESSIONAL
Devin DeBay
A Halifax, Nova Scotia native, Devin moved to Vancouver, British Colombia after high school working and playing golf at a course all season long, in an effort to seek out getting a golf scholarships in the US. Achieving this, Devin attended New Mexico Junior College from 2006-2008 where he received his Associate of Arts degree. Devin played two seasons for the NMJC Thunderbirds golf team, playing 3rd man and qualifying for two national championships. Devin then attended the University of Arkansas Monticello, a small NCAA division two school. There, he received his Bachelor of Business Administration majoring in Business Management. Devin also played two seasons for the UAM men's golf team, cracking the top spot on the traveling team both years. Devin stays very up to date with all the latest technologies surrounding the game of golf and brings an unbelievable passion and love for the game. His ability to listen and willingness to learn are just some of strength he brings to Fox Harb'r!