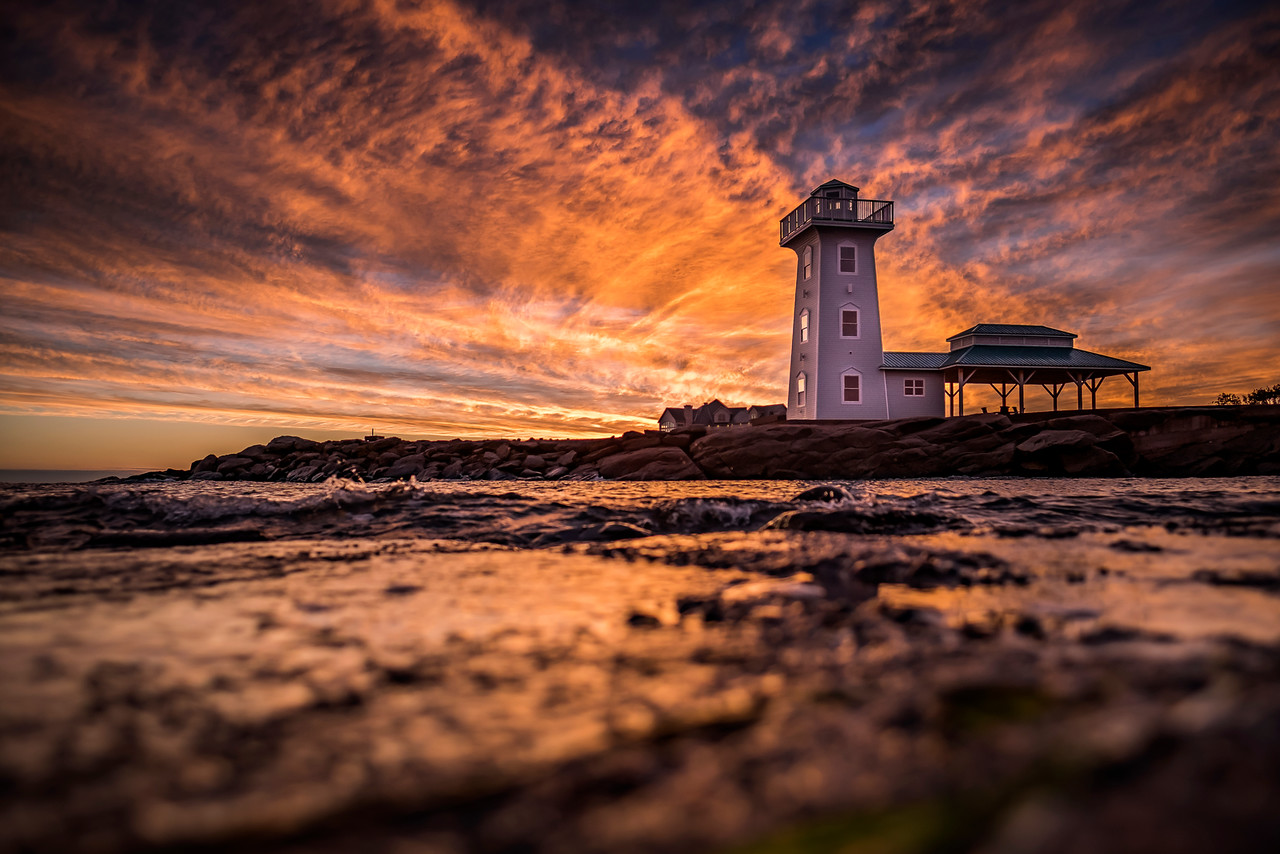 10 Ways to Enjoy Nova Scotia's Northumberland Shore
What if we told you that some of the warmest waters north of the Carolinas can be found on Nova Scotia's Northumberland Shore? It's true. The tidal Northumberland Strait, which lies at the doors of Fox Harb'r Resort, is embraced by Nova Scotia, New Brunswick, and Prince Edward Island, and the water is indeed warmer. Just how much warmer?  Well, visit Melmerby Beach and you'll be treated to a balmy 22C (72F) in the summer.
Of course, the Northumberland Shore has more to offer than the warmest water in Eastern Canada. Let's count the ways you can enjoy the Northumberland Shore.
Visit an Undersea Farm
Have you ever seen a 200-acre sustainable farm at the bottom of the ocean? You read that correctly. The Purdy family have been growing oysters on the Northumberland Shore since 1867. Today, their famous Bay Enterprises' Tatamagouche Bay, Tata and Malagash oysters are sought across Canada, for good reason.
Tee Off
Fox Harb'r Resort's championship golf course takes full advantage of its Atlantic Ocean setting. Graham Cooke's links-style back nine flow along a dramatic, red rock section of the Northumberland Shore. Then, the course curves back toward the Clubhouse perched high above the sea.
For those with more days to stay and play, nearby Northumberland Links offers ocean views from 16 holes. On a clear day, you'll see all three Maritime provinces.
Saddle Up
There's a relaxing rhythm to the way waves meet the shore. And the perfect complement is the clip-clop of hooves picking their way along a coastal trail. Forever Memories Equestrian Centre will ensure that even first-time riders will experience a memorable horseback ride.
Watch the Birds
For spectacular views of wildlife and sunsets, take a motorized pontoon boat tour on the Northumberland Strait. It's a great way to wildlife spot loons, herons, osprey, and eagles.
Kayak Paddle
Calm, protected Fox Harbour Bay allows for kayaking within 100 feet of shore without entering deep water. Expect a calm, meditative day on the water, occasionally interrupted by a seal or two.
Dig for Quahogs
The clam's bigger, harder-shelled cousin, the quahog, can be found here in abundance just below the surface of the tidal flats. The Purdys will take you out to find your own – this adventure includes digging instructions and two dozen of the delicious, super-sized molluscs. Expect to get wet and muddy.
Taste Some Wine
Local winery Jost Vineyards is the pioneer of modern Nova Scotia winemaking and known for their frizzante-style wine. Visits to this Malagash Peninsula landmark come with the bonus of sparkling shore views.
Dunk Lobster
If you're going to visit the Northumberland Shore, make time for a traditional lobster boil, with lots of sweet, local Tatamagouche butter for dunking that just-shelled, succulent meat.  And if that isn't enough lobster for you, Fox Harb'r Resort serves it up in the form of lobster rolls, lobster ravioli, and gourmet lobster poutine.
Take a Hike
If you'd like a scenic walk, the Fox Trot Trail runs right along the coast offering striking views of tidal inlets and salt marshes.
See the Stars
The stars really do burn brighter over the ocean. And what better place to star-gaze than from a classic East Coast clapboard lighthouse? There's one on-site at Fox Harb'r Resort!
Whatever you choose, your perfect Northumberland Shore escape is waiting for you.
Plan your escape to Nova Scotia's Northumberland Shore now!