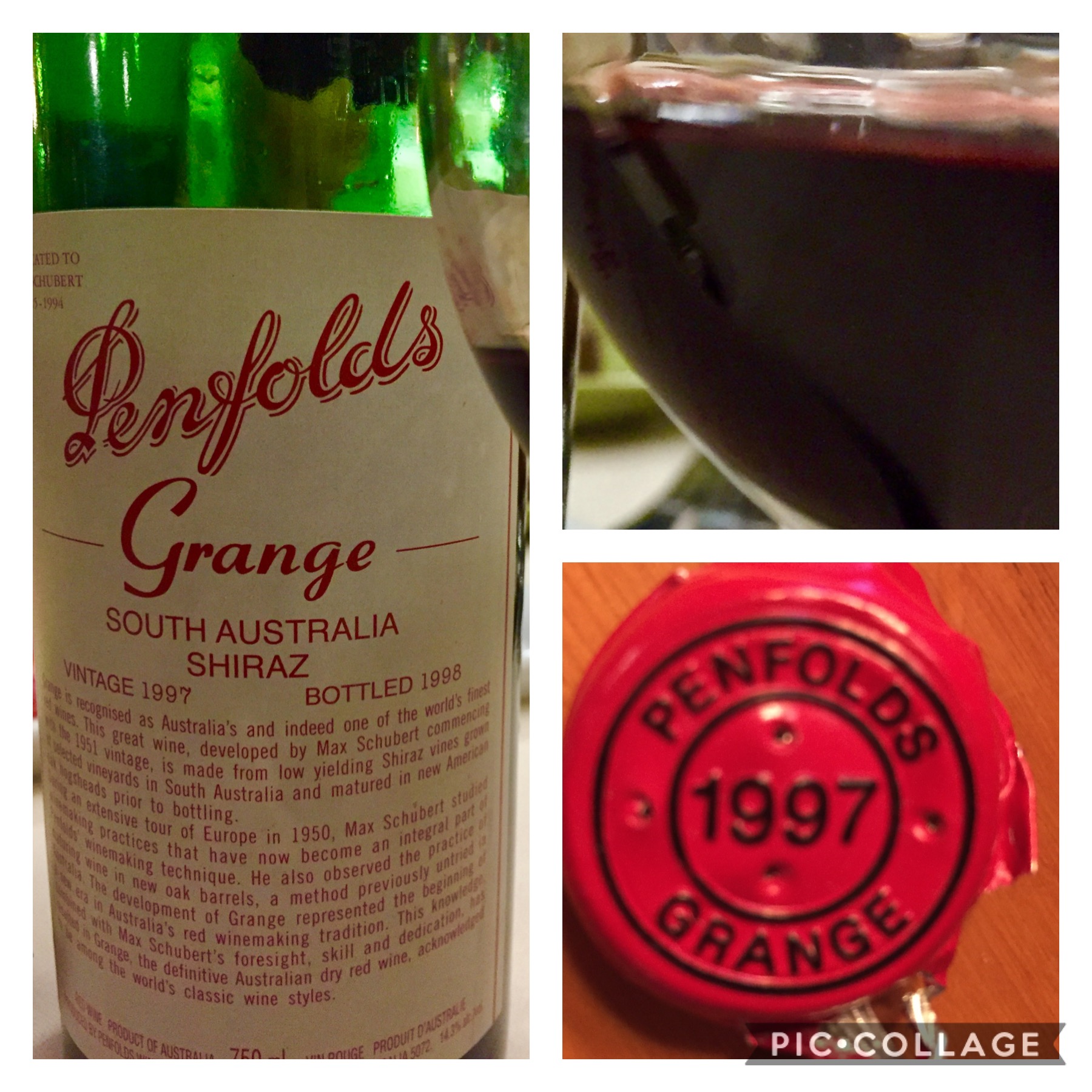 1997 Penfolds Grange, Barossa Valley, South Australia
The legendary Grange story starts in 1950 when Penfolds sent their winemaker, Max Schubert, to Spain to research fortified winemaking. Being a lover of red still wine, Max took a side trip to Bordeaux, France where he was hit with a revelation, inspiring him to go home to South Australia and create a "great Australian red wine that would last for at least 20 years".
While producing the regular wines of the Penfolds portfolio, Max worked on the side to create his dream wine and in 1957 the executives at Penfolds tasted his first vintages, hated them and ordered him to stop the project. Instead, he continued underground in secret. Schubert's secret project started gaining international accolades; Penfolds directed him to resume (ahem, continue) production and Penfolds Grange Bin 95 was christened a legend to go down in history and is now an official Heritage Icon of South Australia.
Penfolds Grange is dominantly Shiraz with the Max Schubert signature splash of Cabernet Sauvignon. The grapes are mostly from Barossa with a smaller percentage sourced from multiple vineyards and districts in South Australia.
Our wine list at Fox Harb'r boasts a vertical of Penfolds Grange (2001, 2002, 2004, and 2005). A couple years ago, out team had the opportunity to taste the 2004 and at the closing of 2020 season, we were again treated, this time to a 1997.
The appearance is dark and inky.
Expressive aromas of oak, cassis, dark berries, leather/earthy, and a hint of bacon.
Full-bodied, silky tannins and good acidity still, with flavours of vanilla, tobacco, chocolate, cedar, black olive, spices, cranberry, black cherry, raisins, and mint. A well-integrated, complex flavour-bomb.
There is a juicy Port-like finish that goes on forever.
Food companions can be Wagyu or tenderloin beef, roast lamb, or duck-confit, roasted or smoked.
My notes from tasting the 2004 are similar to the 1997 but with cola, black tea, and a bit more polish and elegance.
---
Avery Gavel the sommelier at Fox Harb'r. An industry veteran with over 30 years of experience, Avery is a member of the International Sommelier Guild and can be found on Instagram under the handle @sommace.
The Fox Harb'r award-winning wine list contains over 540 selections and we're very excited that we added the first from our own vineyard in 2019. With his keen knowledge of the wines of the world, Avery is constantly on the look out for just the right wine for our list.