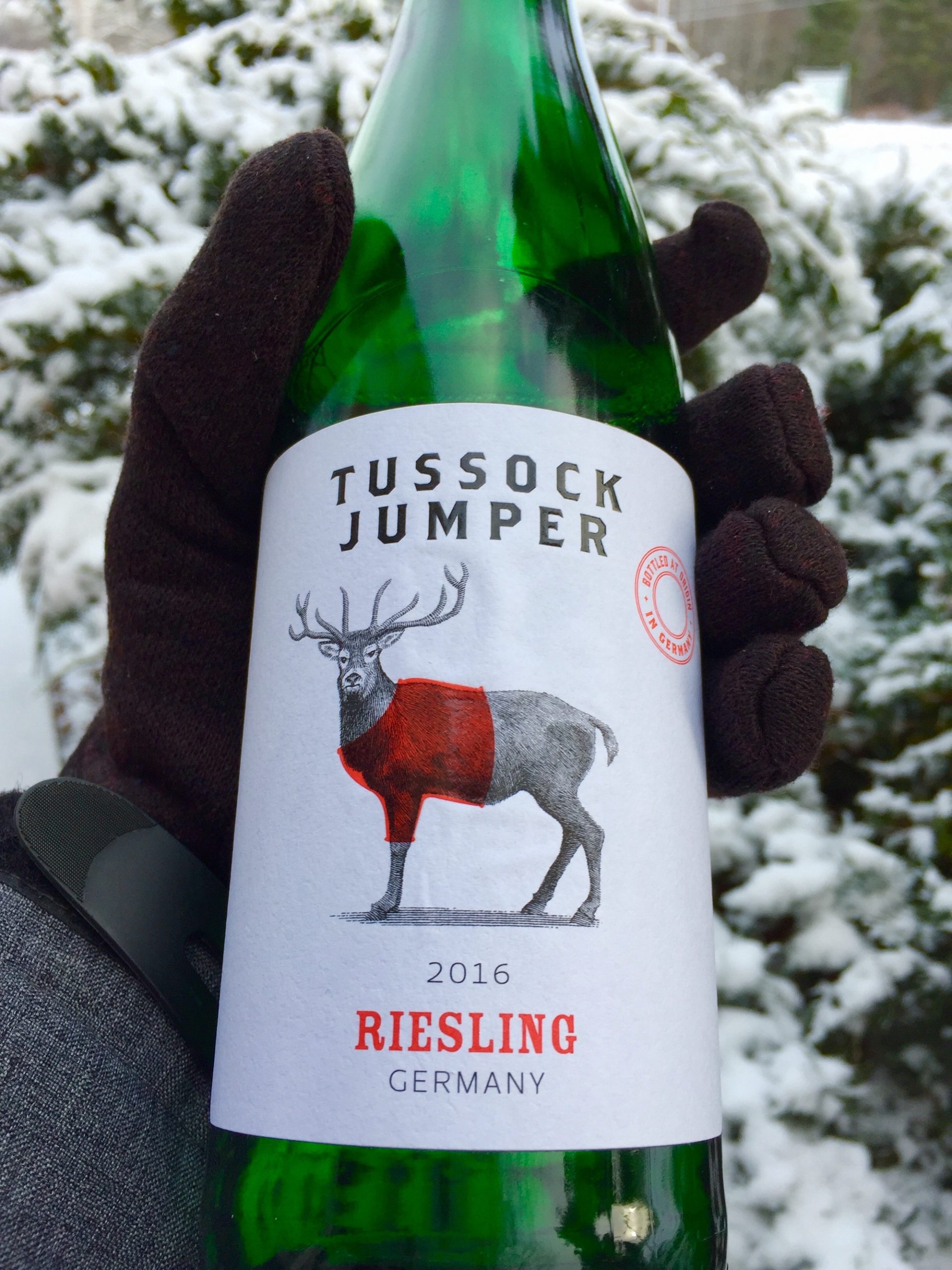 2016 Riesling, Tussock Jumper
Baby, it's cold outside. Let's drink to a reindeer wearing a red jumper!
This Riesling hails from Nierstein in Rheinhessen, Germany. The climate there is dry and warm with soil high in mineral content. These grapes are harvested fully ripe and vinified in stainless steel. Fermented wine is left to lay on the yeast lees longer than usual (this is called aging sur lie) to create a richer, softer, creamy texture.
On the nose: savoury lemon, lemon custard, melon, and steely-mineratity.
On the palate: cleansing medium acidity, a hint of spritz, juicy, grapefruit pith, and light lemon custard.
The finish is cleansing, earthy, and savoury.
In terms of food pairings, this wine can be enjoyed with grilled fish, poultry, veggie dishes, or any lighter fare.
Tussock Jumper's 2016 Riesling is on the wine list at Fox Harb'r and available in Nova Scotia at the NSLC. It makes an affordable seasonal gift or fun party favour.
---
Avery Gavel the sommelier at Fox Harb'r. An industry veteran with over 30 years of experience, Avery is a member of the International Sommelier Guild and can be found on Instagram under the handle @sommace.
The Fox Harb'r award-winning wine list contains over 540 selections and we're very excited to add the first from our own vineyard in 2019. With his keen knowledge of the wines of the world, Avery is constantly on the look out for just the right wine for our list.