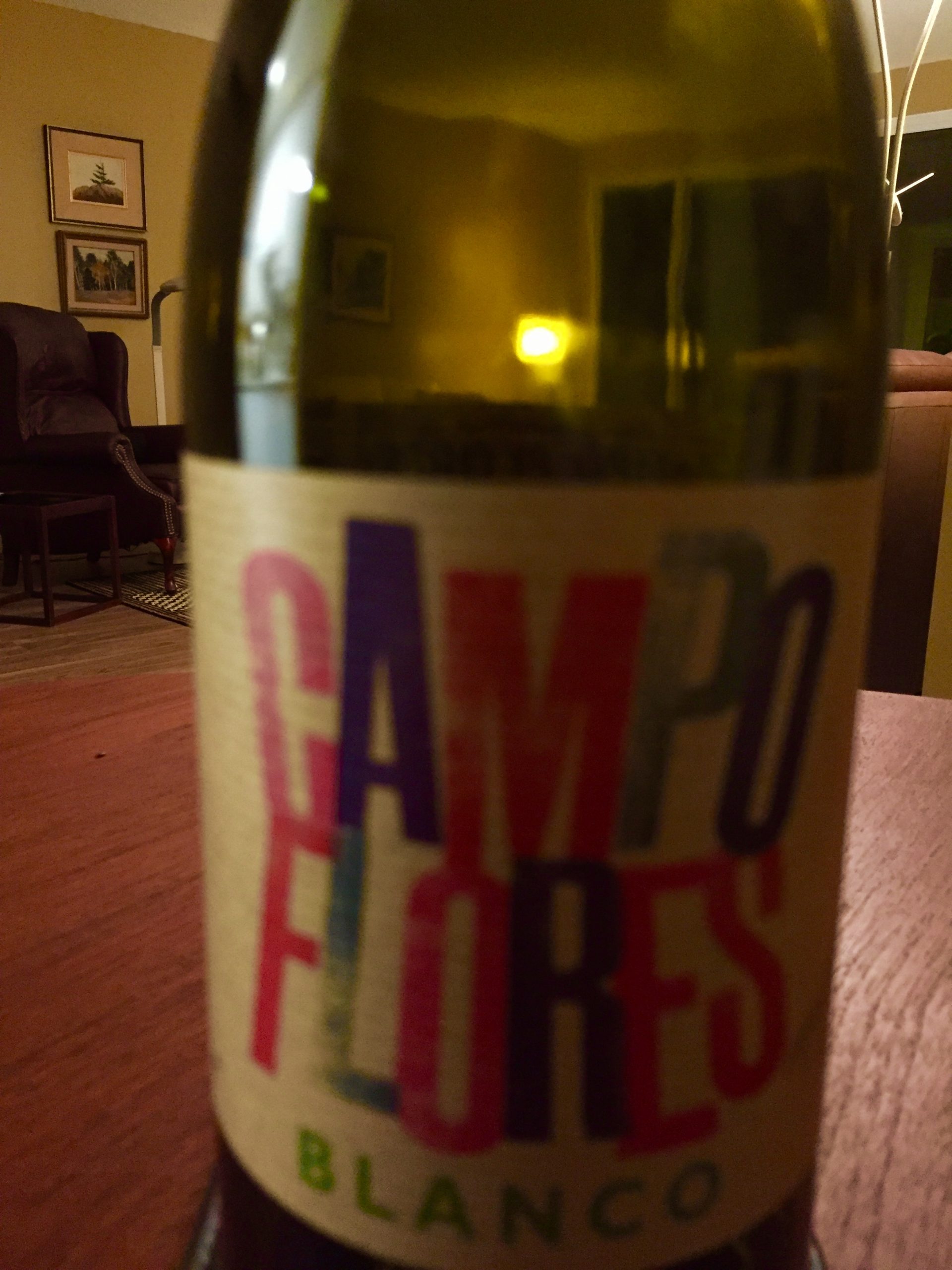 Campo Flores Blanco comes from the province of Cuenca, in the region of Castilla-La Mancha, Spain. The grapes are a fifty-fifty mix of verdejo and sauvignon blanc, grown organically from farms in nearby Manzanares. Verdejo is considered a Spanish grape, and it is, but it came from North Africa in the eleventh century.
On the nose, there is honeyed minerality, lemon, hint vanilla, and a whiff of volcanic ash.
On the palate, the acidity is medium and juicy. Mouthfeel is full, honeyed, and coating. Citrus, green apple, and pineapple on day one turned into pear on day two. Verdejo is bringing the weight and tropical component to the apple and citrus minerality of sauvignon blanc.
The finish is pineapple and pear. A cleansing acidity is more evident on the finish than on the front and mid palate.
This wine pairs well with poultry, fish, and salads. I had this over two days with shrimp risotto and chicken broccoli alfredo. It paired well with both.
In Nova Scotia, Campo Flores is available at Bishop's Cellar on the Halifax waterfront.
---
Avery Gavel the sommelier at Fox Harb'r. An industry veteran with over 30 years of experience, Avery is a member of the International Sommelier Guild and can be found on Instagram under the handle @sommace.
The Fox Harb'r award-winning wine list contains over 540 selections and we're very excited to add the first from our own vineyard in 2019. With his keen knowledge of the wines of the world, Avery is constantly on the look out for just the right wine for our list.