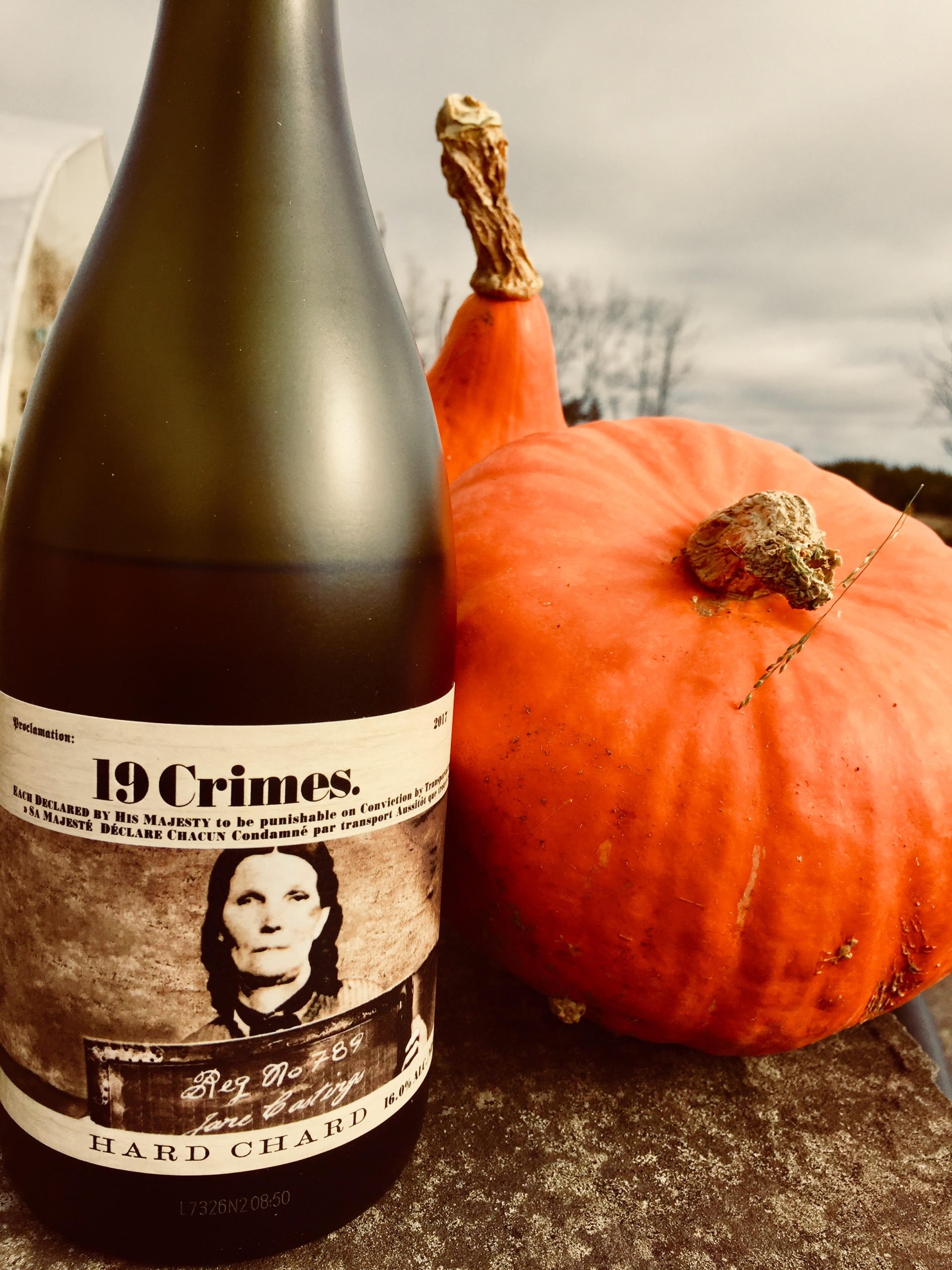 2017 Hard Chard, 19 Crimes
19 Crimes is a tribute to British criminals convicted and "punished by transportation" to Australia's penal colony by Queen Victoria.
You can download an app to your smart phone on Google play or iTunes, point your phone to the label, and the criminal on the wine label will start talking and tell you what their crime was. Each wine features a different criminal. On this chardonnay, Jane Castings reveals her crime!
On the nose, you get grassy patrol aromas, oaky ripe-apple, and some old-fashioned barley candy. Also hint of vanilla and some minerality.
On the palate, this chardonnay delivers strong acidity. It borders on being an oak bomb that keeps its self in vogue by its integration with the multitude of other flavours of stone fruit, green apple, apple cider, citrus (lime and oaky lemon), honey, vanilla, and a bit of butterscotch. It is less buttery and more honeyed. The 16% ABV is beautifully camouflaged.
The finish is fairly short with a clean crisp acidity.
19 Crimes can accomplish versatile food pairings. It will be great with rich cheeses such as blue cheese, rich vegetarian dishes, pork, meat pies, country style poultry, seafood and fleshy fish. However, steer away from oily fish such as salmon and trout.
This is an affordable Chardonnay that you can find on the wine list at Fox Harb'r and in Nova Scotia at NSLC.
---
Avery Gavel the sommelier at Fox Harb'r. An industry veteran with over 30 years of experience, Avery is a member of the International Sommelier Guild and can be found on Instagram under the handle @sommace.
The Fox Harb'r award-winning wine list contains over 540 selections and we're very excited to add the first from our own vineyard in 2019. With his keen knowledge of the wines of the world, Avery is constantly on the look out for just the right wine for our list.