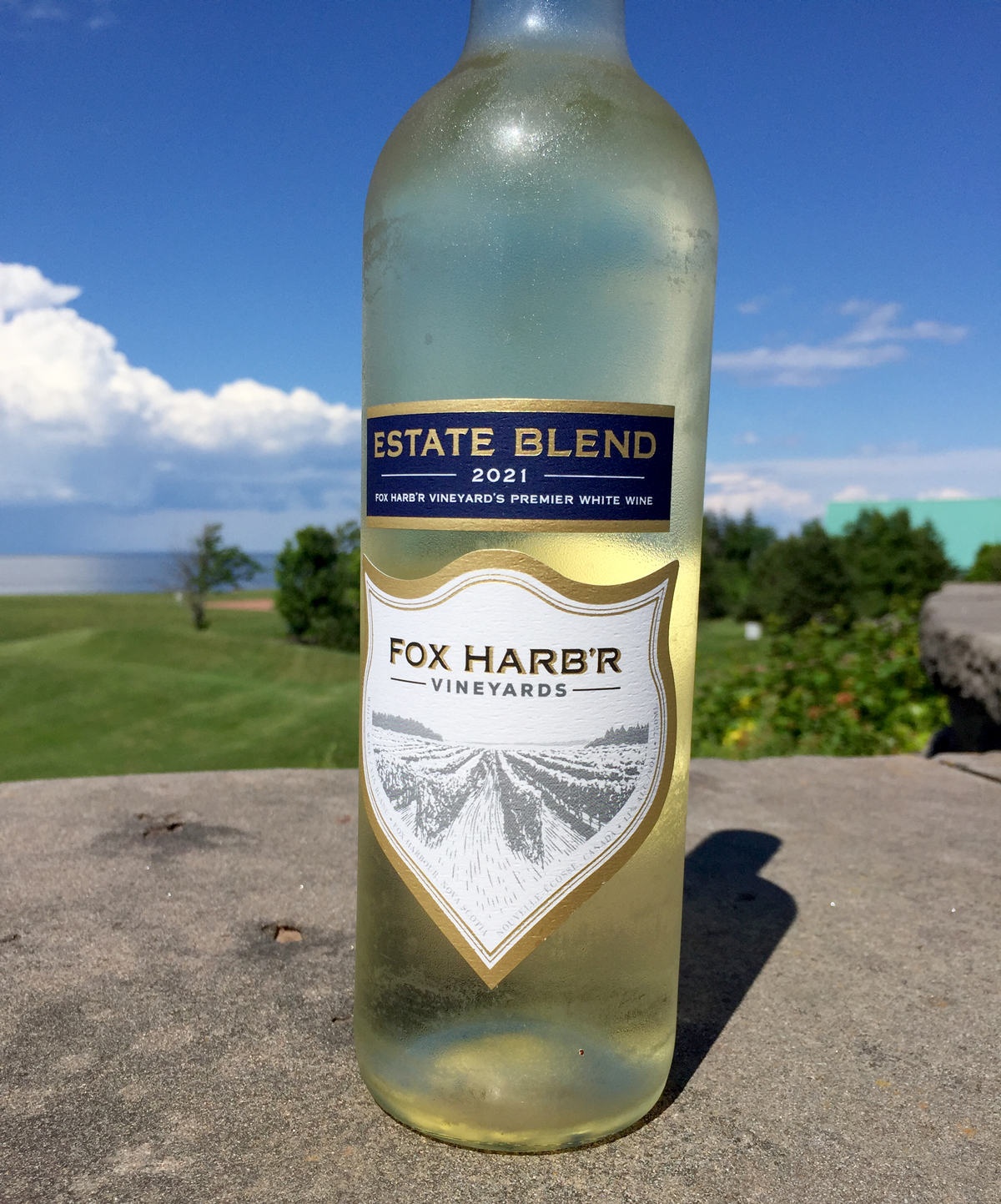 2021 Fox Harb'r Estate Blend
We started planting our Fox Harb'r Vineyard on pastureland that was initially the sod farm to harvest grasses used for our expansive grounds. Grape planting started in 2015 and continued for three years. We ultimately planted 23 acres of vineyard with a gentle south-facing slope.
The grapes used for our estate blend are from the first vines planted: 77% L'Acadie Blanc, 18% Riesling, and 5% New York Muscat.
The appearance is straw-coloured and shimmering with fine legs quickly running down your glass.
On the nose, tropical and floral aromas come from the Muscat, with crisp notes of apple and pear along with some minerality from the Riesling.
The palate follows the nose with flavours of juicy peach, pear, and apple along with a lovely crisp acidity minerality and an off-dry hint of sweetness.
Versatile with food, you can sip this by itself on the patio or accompany it with summer salads, appetizers, haddock, halibut, or sole. Perfect with the sweetness of Mussels, the low 11% alcohol and aromatics make it a perfect companion for Asian or spicy cuisine (high-alcohol wines give spicy food even more "heat").
2021 Fox Harb'r Estate Blend is only available exclusively at our Resort. One more great reason to come for a visit!
---
Avery Gavel the sommelier at Fox Harb'r. An industry veteran with over 30 years of experience, Avery is a member of the International Sommelier Guild and can be found on Instagram under the handle @sommace.
The Fox Harb'r award-winning wine list contains over 540 selections and we're very excited that we added the first from our own vineyard in 2019. With his keen knowledge of the wines of the world, Avery is constantly on the look out for just the right wine for our list.