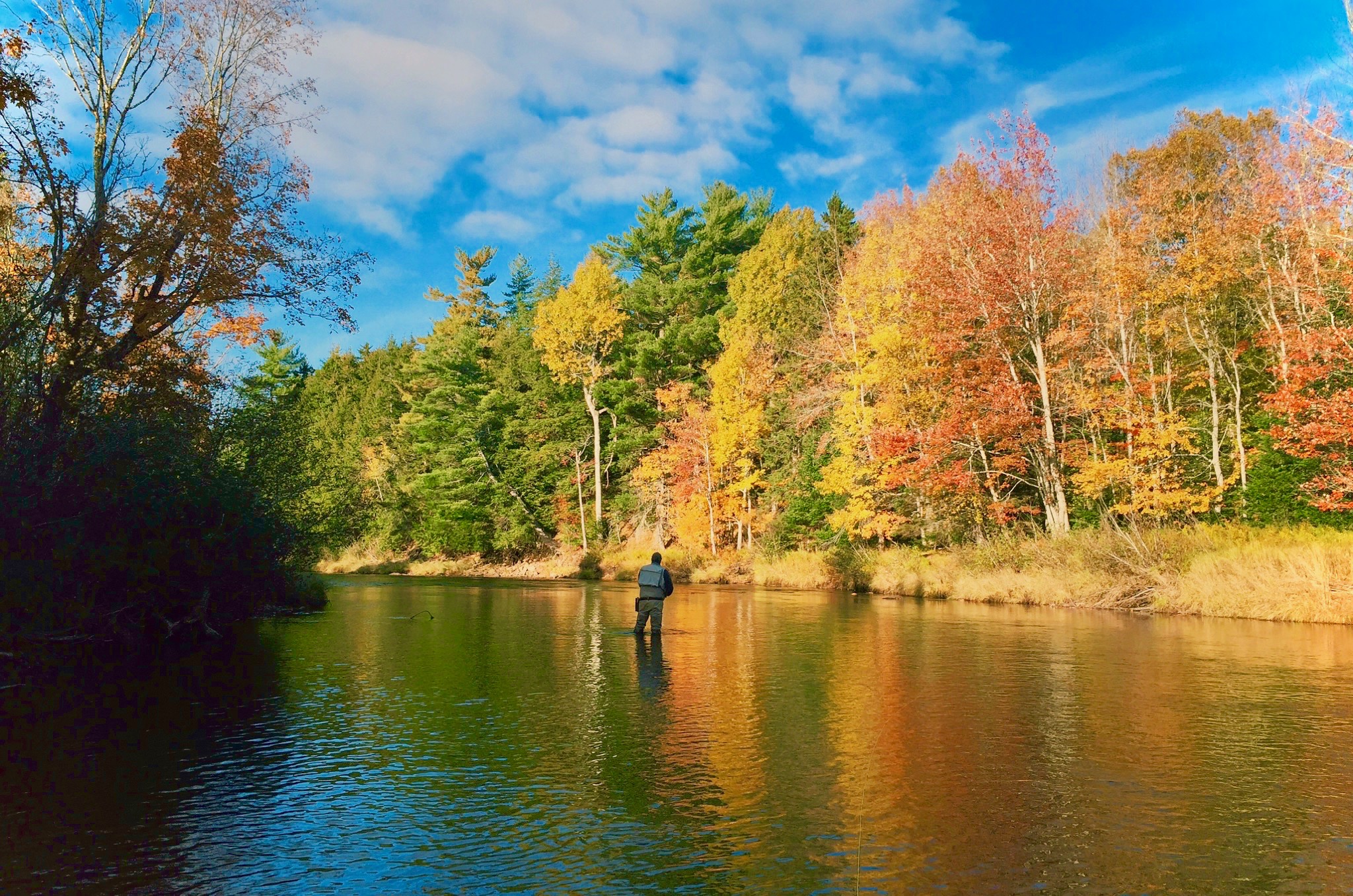 5 Ways to Explore Nova Scotia in the Fall
Quahog season is over, but you're missing out if you aren't exploring Nova Scotia in the fall. Aside from legendary fall colours, you can find apple picking, all kinds of fall festivals, and your choice of cider, whiskey, or vodka tasting. And some other spirits. Oh, and fall is chowder season. See? That's the benefit of somewhere with multiple seafood seasons.
Apple Picking & Cider Tasting
Let's say you want to visit a heritage orchard with over 100 varieties of apples, an artisanal cidery where they do everything from apple to bottle right there, and an apiary that takes care of local pollination. At Vista Vista Bella Farm, you get all three at once.
You can stop by their produce stand from now until Christmas, but it's worth a longer visit for their U-Pick apples. Of course, different varieties of apples peak at different times, so consult this handy little chart to see what's in season. U-Pick starts September 1 and goes until November 1.
Vista Bella Farm also operates Malagash Cidery. Stop by for a tasting and see just how many types of cider are out there. And remember, local bottles of cider make for great gifts.
Whiskey Tasting (And Other Spirits Too)
The history of spirits in Nova Scotia is long and colourful, from the backyard stills of the early settlers to the rum-running during American Prohibition. Now, the craft distilling movement has taken hold. Thanks to creative distillers and amazing agriculture, you can try all kinds of unique spirits in Nova Scotia.
At Caldera Distilling, you can try whiskey made from grains grown on the distillery property, blended whiskey made with regional grains, and rum made from fresh sugar cane.
At Steinhart Distillery, you can try a  maple vodka, habanero vodka, coffee maple vodka, strawberry vodka, wild blueberry vodka, and rhubarb gin. And they may come up with some other stuff after we're done writing this. So you'll just have to visit and see what's on the bar rail.
Leaf Peeping in Nova Scotia
No matter where you're traveling in Nova Scotia, there will be a great view of changing leaves near you.
The Balmoral Grist Millis a red clapboard building nestled in a wooded gorge. It's the closest you'll get to a real-life Norman Rockwell paining. It's open until October 6, which is close to the peak colour week.
Although better known as a ski area, the Wentworth Valley will give you a panoramic view of amazing fall foliage through the Cobequid Hills.
If you like waterfalls with your fall foliage, be sure to visit Victoria Park, a thousand-acre provincial park in  Truro. Challenge yourself to the 175-step climb to the top of Jacob's Ladder.
And if you have a bit of an explorer streak in you, visit Tidnish Suspension Bridge, which can be found at Tidnish Crossroads, near Amherst. This swinging bridge leads to the Henry Ketchum Hiking Trail. This four-kilometre trail offers not only spectacular views of fall colours, but of the Northumberland Strait itself.
For more adrenaline in your leaf peeping, go to Anchors Above Zipline, in French River. They have the only zipline in Nova Scotia, so if you want to take pictures of fall colours with a GoPro, this is the place to do it.
Fall Festivals in Nova Scotia
Did you know the largest Oktoberfest east of Ontario is in Nova Scotia? Tatamagouche Oktoberfest is in late September, but tickets usually sell out sometime in August, so make plans soon.
What happens at the Jost Vineyards Harvest Festival with the Streamliners? Wine tasting, harvest-inspired food parings, live music with the aforementioned Streamliners, and a special festival menu. Admission is free, so swing by on Saturday, October 13.
If you're looking for something crafter and kid-friendly, try the River John Sunday Market. Featuring wagon rides, barbecue, a wool shop, local produce, and the opportunity to meet baby lambs, this market runs through mid-September.
Nova Scotia Chowder Trail
Of all the ways we can celebrate chowder, a trail may be the best. Nova Scotia chowder typically comes with more than four types of seafood, starting with haddock or another white fish, before being built out with scallops, lobster, mussels, or claims. There are endless  ways to make it, and by following the Chowder Trail, you sample the many delicious possibilities. And by 'many', we mean more than fifty.
You can just eat at these fantastic restaurants, but you also have the option of collecting stamps (physical or digital) to fill your Chowder Trail passport. Collect more than five and you're eligible for a grand prize drawing.  But the real prize is the friendships you'll make along the way. And all the chowder you get to eat.
Check out Fox Harb'r Resort's special packages and rates for fall here.