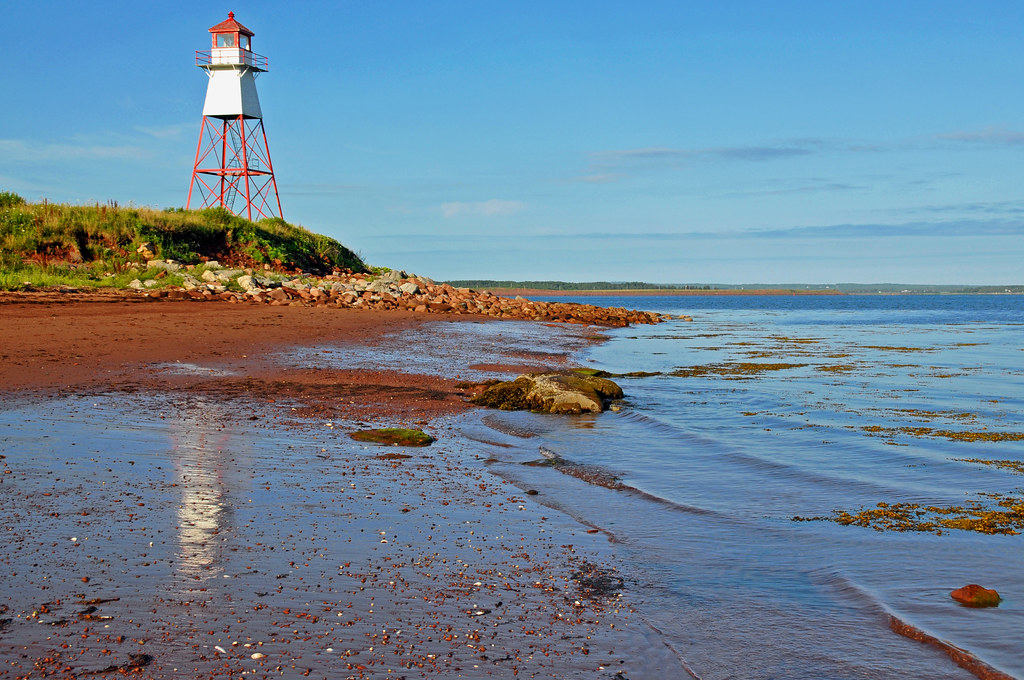 9 Things You Need to See this Fall on the Northumberland Shore
You're here to golf, hit the spa, and eat the best lobster in the world, but when you're ready for something else, may we suggest some of the many attractions the Northumberland shore has to offer?
Visit Creamery Square
Creamery Square is a waterfront attraction in Tatamagouche with a lot going on. There's a farmer's market, a heritage centre, and a boat shop. That makes it the perfect spot to enjoy local artisan foods, learn a little about Nova Scotia history, and watch some experts build a boat using 18thcentury methods.
Hike Wentworth Valley / Folly Mountain
Wentworth Valley is choked with beech, maple, and birch trees, making for some spectacular fall leaf peeping. There are a number of trails in the area, ranging from the very easy suitable for families including seniors and toddlers to medium difficulty trails for those who want a good trek. Wentworth Provincial Park is open year-round, but trust us, it's prettiest in the fall.
Learn Something at the Wallace Area Museum
Where does pre-confederation history from Mi'kmaq habitation, the Acadian expulsion, and the United Empire Loyalist land grants come together? You can find it all at the Wallace Area Museum.
Enjoy All Things Maple at Sugar Moon Farm
Why visit a maple farm? Well, maple syrup is delicious, the process is pretty interesting, and if you're into fall leaf peeping, you may as well go right to the maple trees, right? Oh, and Sugar Moon Farm does these all-day maple brunches. They also do chef nights, where a notable chef puts together a maple-inspired menu featuring local ingredients. Get on that right away though, they sell out fast.
Be a Fan at the Anne Murray Centre
We get it, this museum won't be for everyone. But if you've sung along to "Snowbird" while driving in winter, then stop by the Anne Murray centre for memorabilia, exhibits, and videos of classic Anne Murray performances. They even have a little recording studio where you can create your own duet with Anne.
Take in a Pint at Tatamagouche Brewery
The Tatamagouche Brewing Company calls Tatamagouche a little town with big ideas and we think they're on to something. They brew certified organic, non-pasteurized beer, and if you haven't had the pleasure, rest assured that there's nothing better freshly brewed beer straight from the source.
Slow Down at Thinker's Lodge
Did you know that the little town of Pugwash hosted a conference that won a Nobel Peace Prize? The first Pugwash Conference on Science and World Affairs brought together scientists from both sides of the iron curtain to discuss the threat of nuclear weapons, and ever since Thinker's Lodge has been hosting educational events.
Sip Cider at Vista Bella Farm
Craft beer has been taking the world by storm, but the craft cider movement is hot on its heels. At Vista Bella Farm, you can see the cider making process up close and then sip your way through all the different varietals they make. They also boast over 100 varieties of apples and offer a U-Pick experience. But be sure to check their schedule, as different apples peak at different times.
Go for a Walk in a Quaint Town
You like quaint seaside towns with a whole lot of character? Then you've come to the right place. Pugwash, Tatamagouche, Pictou, Amherst—all great places to go for a walk by the sea, look at historic architecture, and have some ice cream while you watch the waves.
… And Much More
Want to hit the hiking trails, see lighthouses, relax in a vineyard, and more? Check out our other post on things to do on the Northumberland Shore. And if you want to know more about fall festivals, leaf peeping, and the celebrated chowder trail, we've covered that too.
___
Photo courtesy of Dennis Jarvis.