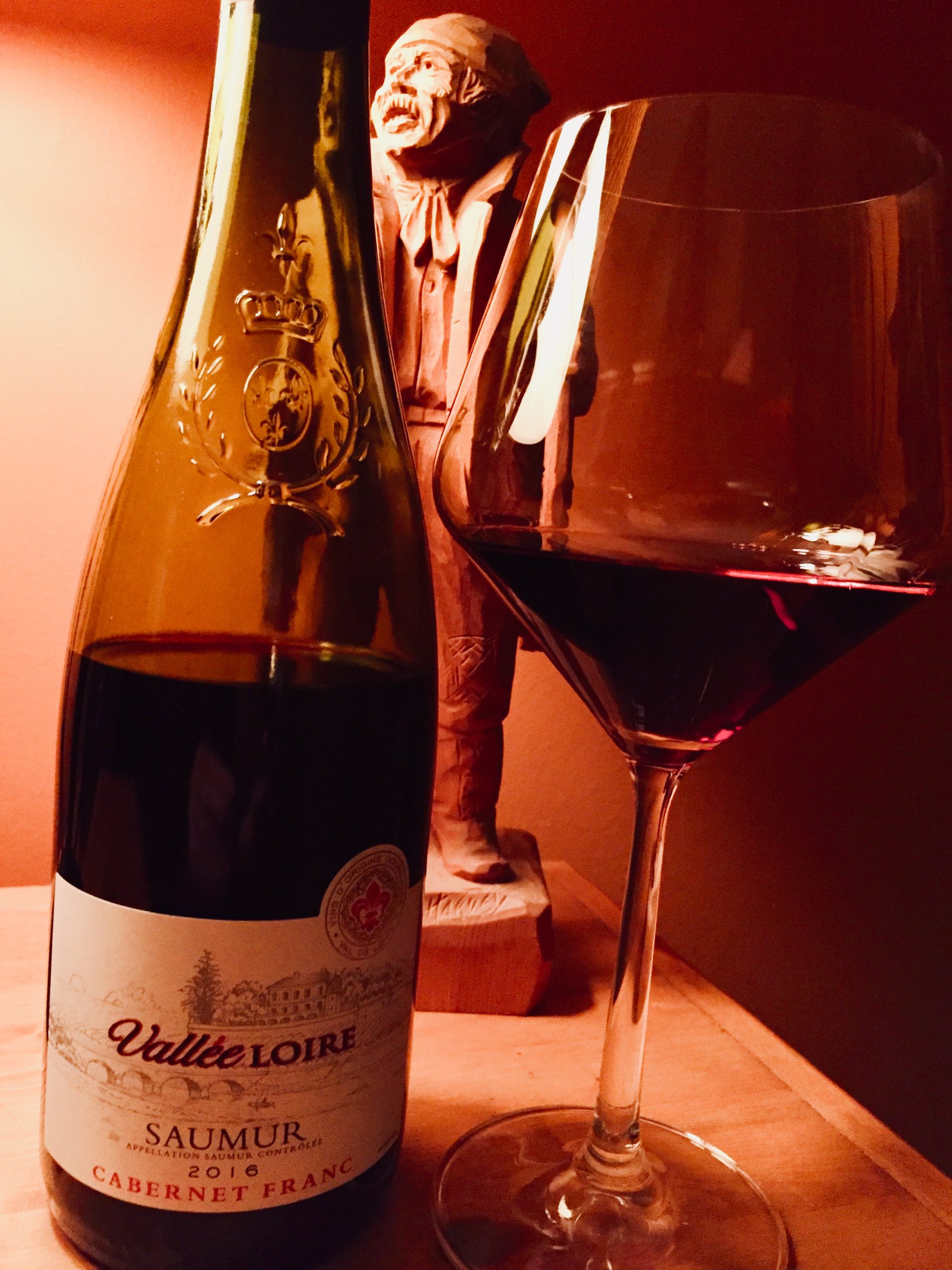 Cabernet Franc, Vallée Loire
This interesting cabernet franc is raised on the hilltop of Saint-Cyr-en-Bourg in Loire's Anjou-Saumur region. The wine is produced by Caves des Vignerons de Saumur, which is a co-op of more than three hundred growers and vintners. Bottles and barrels of wine are stored in endless underground caves, which are the result of limestone being quarried to build various Château in the area.
Why else is this wine interesting? It drinks like a California zinfandel with a touch of cabernet franc.
On the nose: floral notes of violet and rose. Also, cherry, cherry wood, and red currant. In general, the nose is clean and crisp.
On the palate: at first it disconnects with the nose in that it is round, full with juicy ripe fruit. As it breathes more it becomes more like the smell. Tannin and acid are quite soft.
Flavours of field berries and pies baking in a wood-fired oven, reminiscent of California zinfandel. After an hour or so, it becomes more vegetal and reveals cassis and cherry.
The finish is clean and crisp, involving notes of cherry wood and cassis with a medium length.
Food pairings can be quite varied. This wine would go well with roast beef or pork, pot roast, charcuterie, mild and soft cheese, and dark chocolate.
---
Avery Gavel the sommelier at Fox Harb'r. An industry veteran with over 30 years of experience, Avery is a member of the International Sommelier Guild and can be found on Instagram under the handle @sommace.
The Fox Harb'r award-winning wine list contains over 540 selections and we're very excited to add the first from our own vineyard in 2019. With his keen knowledge of the wines of the world, Avery is constantly on the look out for just the right wine for our list.