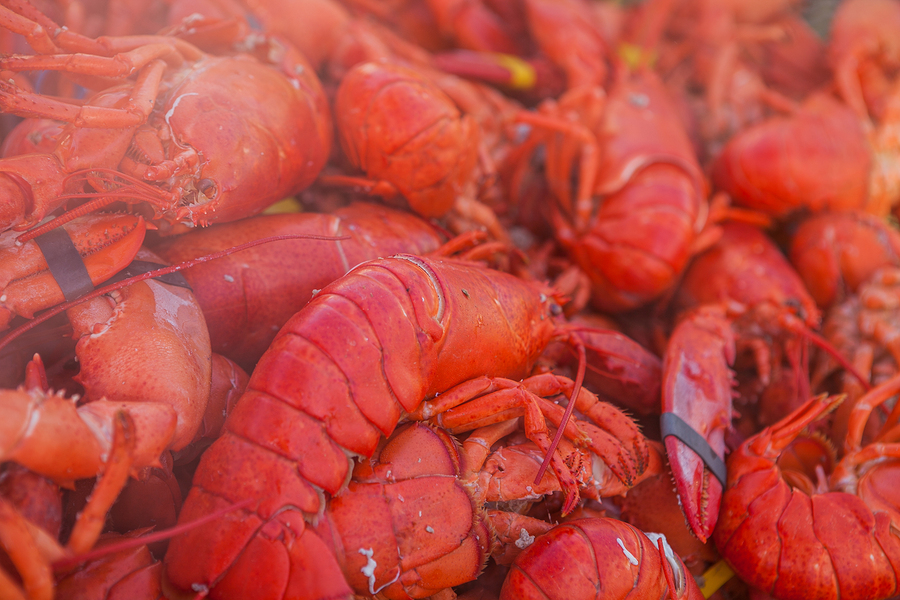 The Case for Lobster Poutine
There is a debate raging amongst Canadian foodies.
No, it isn't over whether Kraft dinner is the national food or if there's really a difference between mass-market chips and artisanal ones. The debate is this: can poutine only be French fries, cheese curds, and gravy? Or can poutine also be more fantastic ensembles that include the likes of currywurst, tater tots, miso gravy, kimchee, Peking duck, or butter soy?
To that we say, have you tried lobster poutine?
If you are looking for a poutine nonpareil then lobster poutine is where you want to be. It's hard to imagine a poutine as rich or as full of flavour. If you don't believe us, try the recipe below from Chef Shane Robilliard, executive chef at Fox Harb'r Resort.
But be warned: Chef Shane warns lobster poutine is an overload of richness that neither your personal trainer nor cardiologist can endorse. To them we say, we'll do an extra 15 minutes of Pilates tomorrow.
To make this lobster poutine, get the freshest product you can from your local seafood market. For that, you must get Nova Scotia lobster. It's the best lobster in the world. "The hard shell lobster from Nova Scotia is just a bit sweeter than any other you're going to find", according to Shane. "We have a very well managed lobster fishery here and this allows the lobsters to grow. We always have plenty of go around."
Of course, the freshest lobster you'll get will be right out of the water, and no fishmonger in Toronto or New York can beat Chef Shane's supplier. "We are fortunate to have Chase Lobster down the road in Pugwash, who have lobster pens right in the bay. This means that the thousands of lobsters they catch are kept in the sea until I need them."
So, dear poutine purists, we implore you: just give lobster poutine a chance. It has the fries, it has the curds, it has the gravy—can't we make one addition in the name of deliciousness and still call it poutine?
After all, that one simple addition is just fresh, sweet Nova Scotia lobster.
Fox Harb'r Lobster Poutine
Prep: 15 minutes
Cook: 30 minutes
Serves: 4
Ingredients
4 lobsters, each 1 to 1½ lb (500 to 675 g)
4 cups (1 L) lobster bisque (slightly thinner than normal)
2 Tbsp. (30 mL) butter
Salt and freshly ground pepper
Canola or peanut oil for deep-frying
6 Yukon Gold potatoes (unpeeled), julienned
1 lb (450 g) cheese curds
Finely chopped chives, for garnish
Preparation
Step 1: In a large pot of boiling salted water, cook the lobsters for 2 minutes. Cool in ice water. Remove meat from the shell and set the lobster meat aside. (If you do this ahead of time, chill the lobster meat and use the shells for making the lobster stock.)
Step 2: For the gravy, reduce the lobster bisque by a quarter until it is thick and rich. Whisk in the butter, a spoonful at a time. Season with salt and pepper. Add the lobster meat and gently reheat it while you make the frites.
Step 3: For the frites, heat the oil in a deep fryer or large, deep pot to 300°F (150°C).
Step 4: Dunk the potatoes in the hot oil for 2 to 3 minutes to blanch them. Drain and let sit for a few minutes. Heat the same oil to 350°F (180°C). Cook the frites 2 to 3 minutes more, until golden and crispy. Drain on paper towels and season with salt and pepper.
Step 5: Top the frites with the cheese curds and lobster gravy. Garnish with chives.