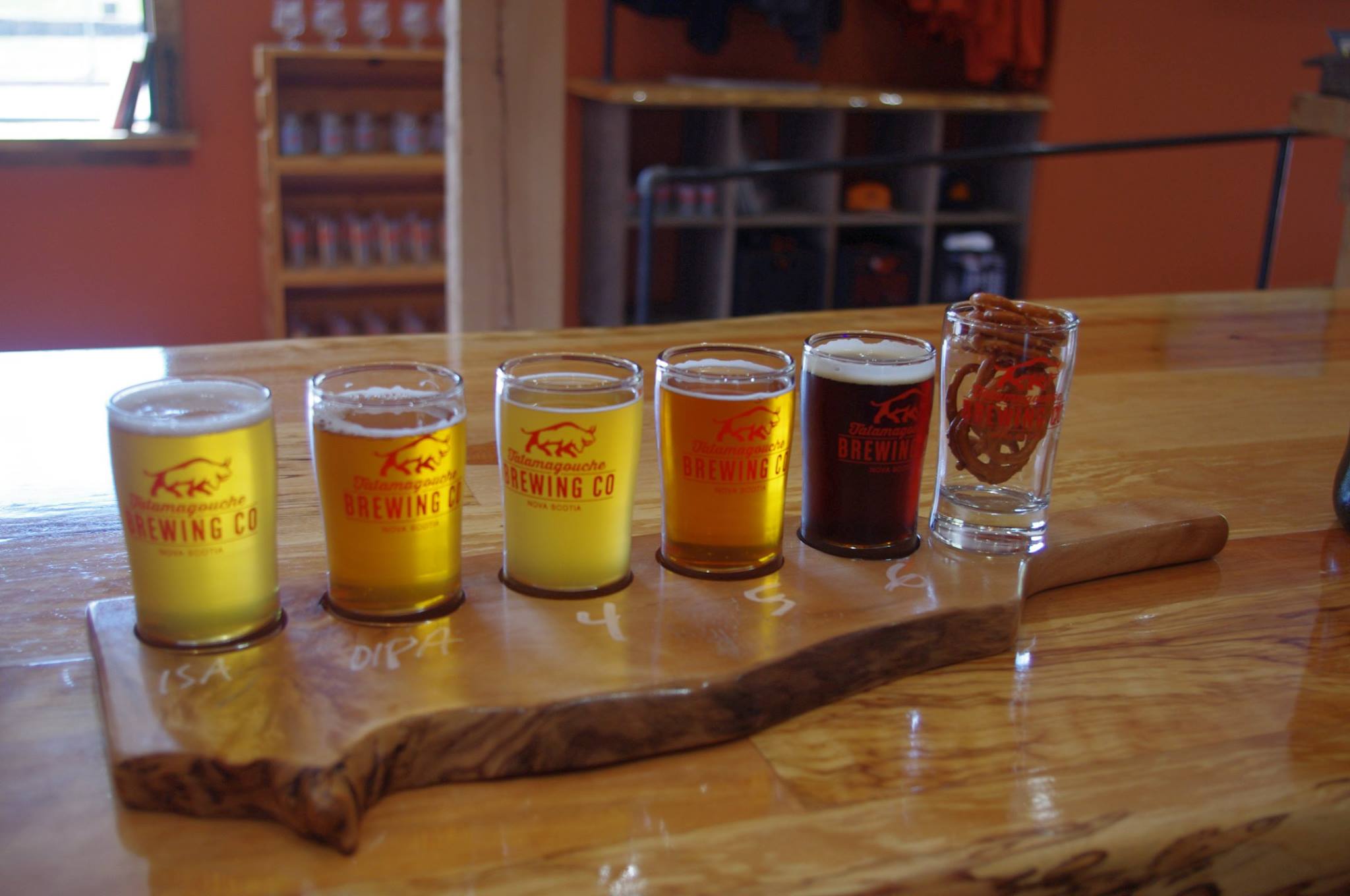 Where to Eat Like a Local on the Northumberland Shore
One of our greatest pleasures is the chance to experience home by its flavours. There's nothing like the fine and casual dining at Fox Harb'r's impeccable onsite restaurants, but we also recommend exploring restaurants on the Shore. You might think that in less-visited areas of the Maritimes, cuisine would be further down the list of things to do, but right by Fox Harb'r are some of the most exciting spots to stop for a picnic, a casual lunch, or local supper. We've explored all the best spots to eat, from casual to chic, to share them with you.
Whirligigs Café
Take a picturesque drive through the Wentworth Valley and ski hill, tiny towns and pretty countryside, until you end up in Wallace. Amongst the quaint shops in the village is the popular Whirligigs Café. Funny, funky, and just a little bit odd, the brightly painted café is a colourful spot – in every sense of the word! From its mismatched chairs and multi-coloured tiled decor, this is the perfect local spot for a casual all-day breakfast. Feeling like a Maritimer? Just line up at the counter with the locals and order Eggs Whirligigs! With fish cakes in place of English muffins, it's an Atlantic coast twist on a classic.
Seafoam Lavender Company & Gardens
Drive a little further and you'll find yourself in Tatamagouche, where rolling fields of gorgeous lavender delight the eyes and nose, but could they delight your taste buds too? We think yes! Distinctive culinary treats range from lavender jelly to lavender tea, and from savoury blends to sweet: herbes de Provence, lavender sea salt, and lavender sugar. They also sell their culinary-grade lavender buds so that you can create your own creations. Visit the gardens in the summer (10–6 daily, June through September) and by appointment (October–May) or purchase fresh, natural products from their store year-round.
Jost Vineyards Seagrape Cafe & Deli
Next, a wine tour and tasting unlike any other. Where else does a vineyard kiss the ocean? With its cozy vibe, Jost Vineyards appreciates simple pleasures without pretence, a flavour you pick up in choice lunch selections like lobster sliders, charcuterie boards and fresh-daily local creations that complement their award-winning wines. Enjoy a tasting, tour, and lunch before your next stop.
Tatamagouche Brewing Co.
A family-owned and operated microbrewery housed in a converted butcher shop – and their brews are as eclectic as their history! These days, the family and the community brew handcrafted, small-batch, organic beer – as they say, "good beer for good people."  Try their award-winning North Shore Lagered Ale and keep on the lookout for seasonal brews like their Maple Squash Ale. You never know what they'll brew up next!
Tatamagouche Railway Dining Car
Located at the Tatamagouche Train Station Inn, the Railway Dining Car features first-class fine dining, served in a restored and refurbished 1928 CN Rail train car. A dining tradition since 2001, and only open from mid-May through mid-October, it's a must when you're visiting us.
The pleasant, "yet to be discovered" feeling of Northumberland Shores means there's always the excitement of a new experience to be appreciated. Try a few of our favourites the next time you're craving something new, and let us know what you think.