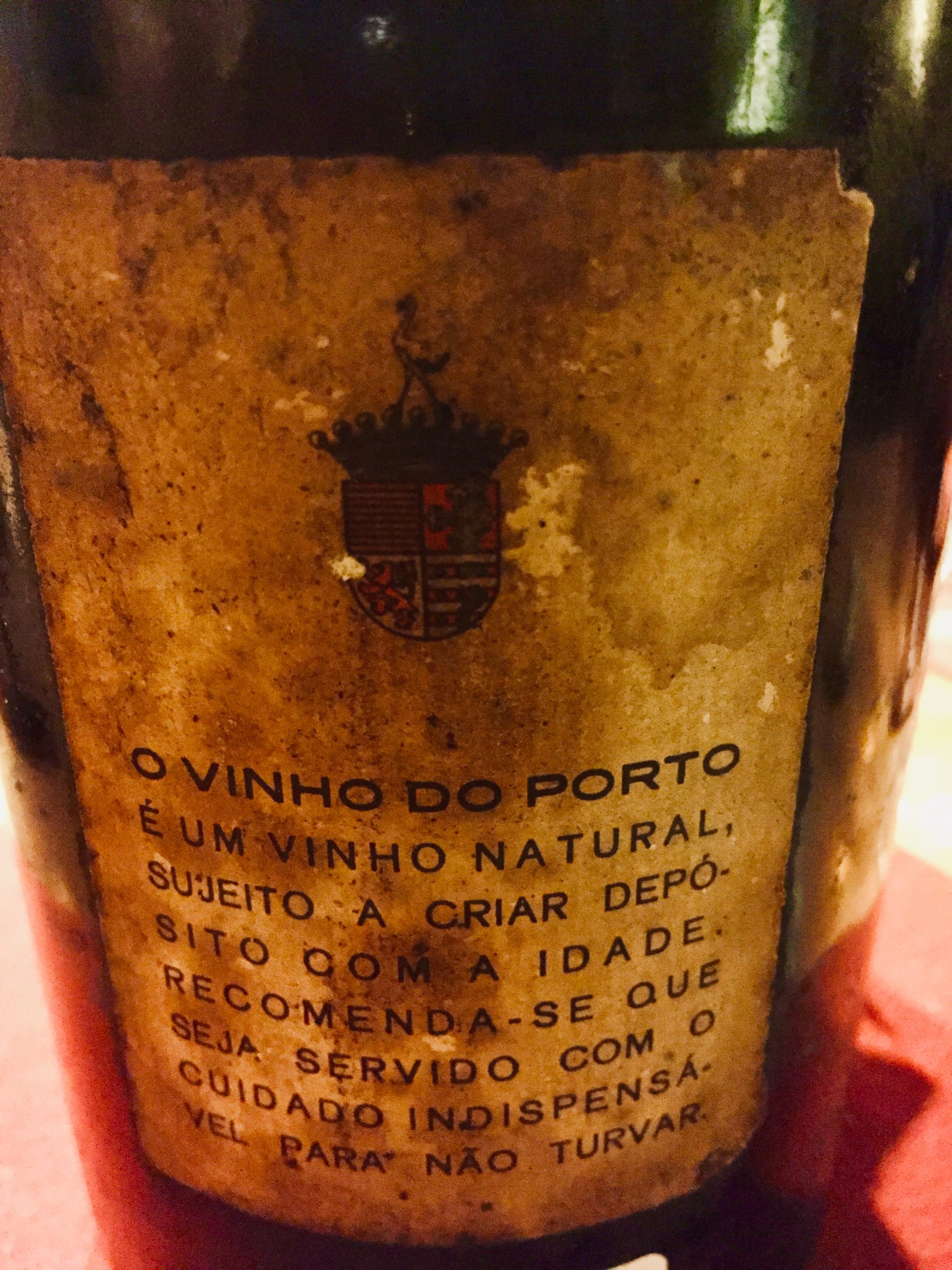 Ferreira Vintage Port 1960
Vila Nova de Gaia, Porto, Norte, Portugal
A few times in life, we are offered a special tasting experience. Such was the case after a lovely end-of-season dinner with a friend who opened the cupboard and pulled a 1960 Ferreira Vintage Port. Being a sommelier at Fox Harb'r with such an extensive wine program and a respectable selection of vintage ports in our own cellar, I was humbled to have this shared with me.
Ferreira Port House was established in 1751 in 300-year-old cellars of a convent, situated on the Douro River not far from Graham's Port Lodge and Churchill's Port. Close by and a bit further inland is Taylor's Port and Cockburn's Port Lodge.
In the 1800's Dona Antónia Adelaide Ferreira, another Grand Dame of the wine world, took over. This little lady was charismatic, visionary, and entrepreneurial, taking her port house to great levels of success. She created approximately thirty terraced vineyards, improved hard lives of local farming families, and became a symbol of strength facing 19th century Douro bureaucracy. She also broke ground being first to emerge from selling port wholesale in barrels to selling it exclusively in bottles. Locals affection ally called her "A Ferreirinha", i.e., the little Ferreira lady.
In 1987 Ferreira was purchased by Portuguese-owned Sogrape Vinhos and the Guedes Family.
Although this particular bottle had been opened a few years ago, it still delivered a delicious nectar!
This 60-year-old Port is now a brilliant gold colour.
It showed nutty aromas of dry hay, molasses, and pipe tobacco.
The palate still has lots of crisp acidity that balances the heavenly rich flavours of hazelnut, tamarind, tobacco, and something in the direction of savoury vegetal.
I was so blessed to be offered such a memorable piece of history. Only one other comparable port experience was in 2014 after a Bordeaux dinner and the 2004 Quinta do Noval "Nacional" Vintage Port was pulled out of the vault. Something like six bottles of this vintage were allocated to the Canadian market. To this day, I can still remember those flavours. Two wonderful after-dinner surprises!
---
Avery Gavel the sommelier at Fox Harb'r. An industry veteran with over 30 years of experience, Avery is a member of the International Sommelier Guild and can be found on Instagram under the handle @sommace.
The Fox Harb'r award-winning wine list contains over 540 selections and we're very excited that we added the first from our own vineyard in 2019. With his keen knowledge of the wines of the world, Avery is constantly on the look out for just the right wine for our list.