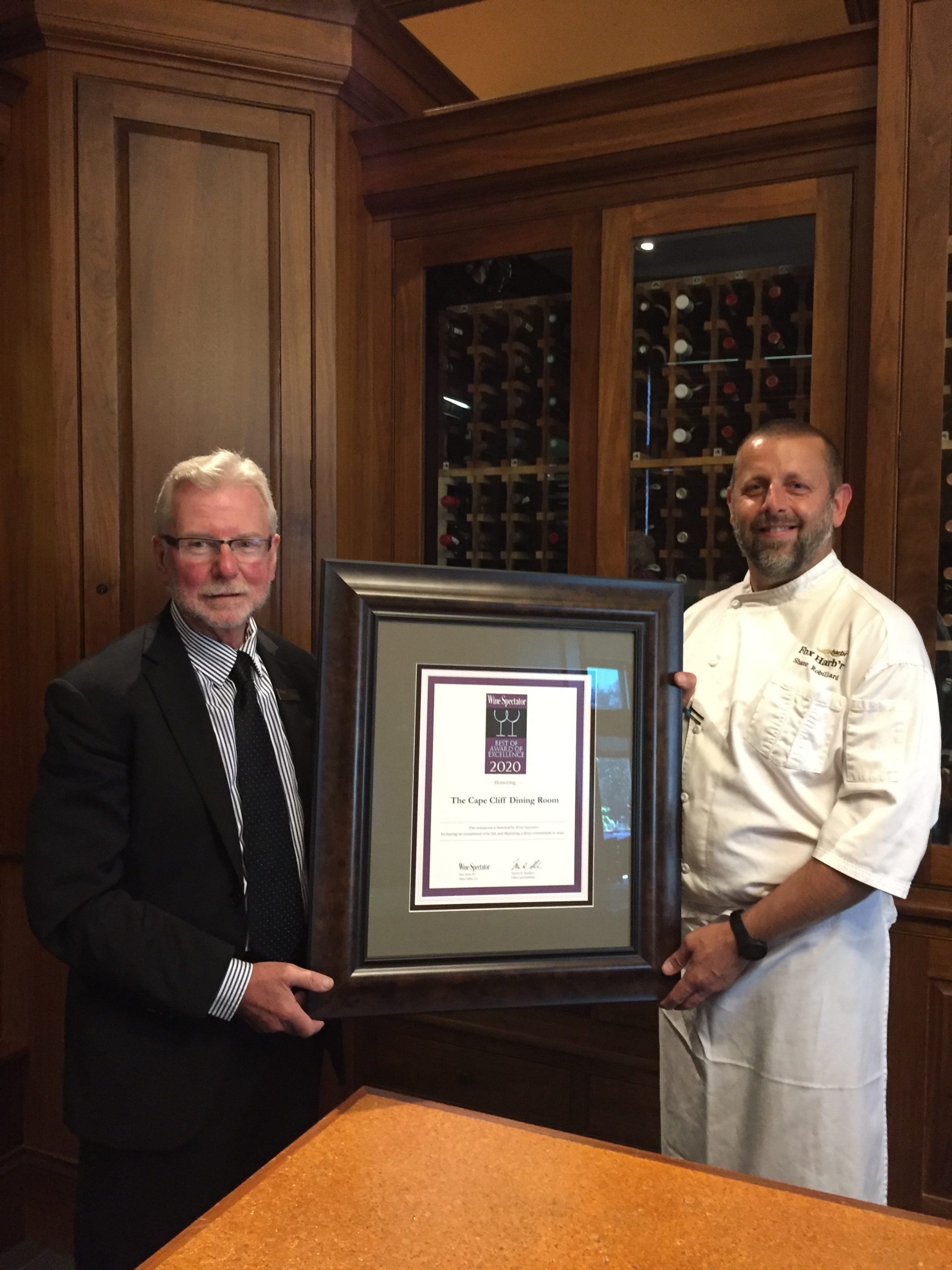 Fox Harb'r Resort Wine Spectator Restaurant Award
For the past several years Fox Harb'r Resort has earned the "Award of Excellence" Wine Spectator Restaurant Award designation (symbolized with one wine goblet on the logo). In 2019 and 2020 we were awarded "Best of Award of Excellence", the middle of a three-tier award system symbolized with a two-goblet logo. Wine Spectator has been evaluating wine lists from around the world under this system for the past 35 years. Currently, there are 1,245 restaurants with this designation across 70 countries worldwide, 55 in Canada, and two in Nova Scotia.
To qualify for "Two Goblets", the restaurant should offer at least 350 different wine selections, have a well-rounded representation of varietals, major wine producing regions and significant vertical depth of prestigious producers. The establishment should be a destination for wine lovers and have a deep commitment to wine in the cellar and delivery of wine service.
Fox Harb'r Resort is a luxury golf and culinary destination. We have 560 wine selections managed by two sommeliers and inventoried in two temperature-controlled cellars holding 2,600 bottles. The cellars house verticals from Bordeaux (including four vintages of Pétrus), Burgundy, Tuscany, and the legendary Penfolds Grange.
Dedication to our wine program extends to a 23-acre vineyard on site. Our neighbour, Jõst Vineyards partnered with us to vinify our first harvest in 2018. The result was Fox Harb'r Tidal Bay, Canada's only appellation wine for a white blend from Nova Scotia. Long term, we will also produce traditional method sparkling wine.
All of us in the vineyard and Food & Beverage are very excited and proud to be elevated to the next level by Wine Spectator.
---
Avery Gavel the sommelier at Fox Harb'r. An industry veteran with over 30 years of experience, Avery is a member of the International Sommelier Guild and can be found on Instagram under the handle @sommace.
The Fox Harb'r award-winning wine list contains over 540 selections and we're very excited that we added the first from our own vineyard in 2019. With his keen knowledge of the wines of the world, Avery is constantly on the look out for just the right wine for our list.