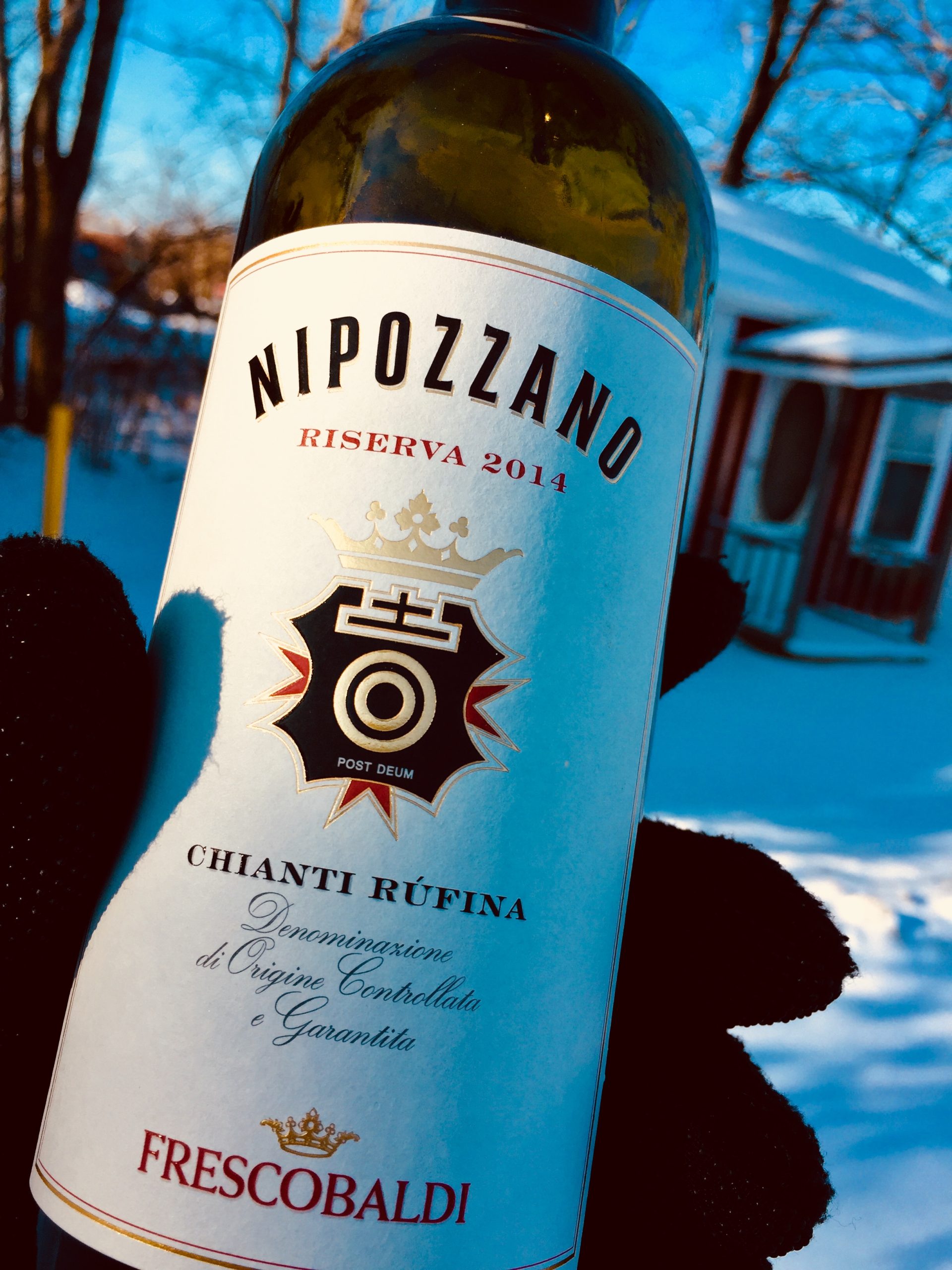 Frescobaldi's Nipozzano Chianti Rufina, Riserva 2014
On those cold winter days, this is a great wine to take to your little red cabin in the woods.
The Frescobaldi family has been prominent in Tuscany since the 13th Century and making wine since 1308.
Nipozzano is one of the Frescobaldi estates located in the heart of Chianti Rufina region (near Florence) and riserva requires the Chianti to be aged between 24-38 months. The main grape must be between 80% and 100% sangiovese.
I have a bit of a soft spot for this Chianti, as I was lucky enough to have pizza paired with it during a tasting at the Nipozzano estate.
It has a classic Old World nose with rosewood, cherry wood, sweet tobacco, hint floral, red and dark fruit, which turned more jammy by day two.
On the palate, it is dry with good acidity, firm to medium tannins with savoury flavours of plum, red fruit, polished-finished wood that turned into old church or attic wood by day two. Mouthfeel is warm and soft.
Finish is lingering, tannic, bitter, and cleansing.
Food pairings can be meat stew, pasta, grill steak, pork chops, pizza, or aged cheese (for example, parmigiano-reggiano, grana padano, gouda, gruyere and cheddar).
Great value-for-dollar, Nipozzano Chianti is available at NSLC in Nova Scotia.
---
Avery Gavel the sommelier at Fox Harb'r. An industry veteran with over 30 years of experience, Avery is a member of the International Sommelier Guild and can be found on Instagram under the handle @sommace.
The Fox Harb'r award-winning wine list contains over 540 selections and we're very excited to add the first from our own vineyard in 2019. With his keen knowledge of the wines of the world, Avery is constantly on the look out for just the right wine for our list.