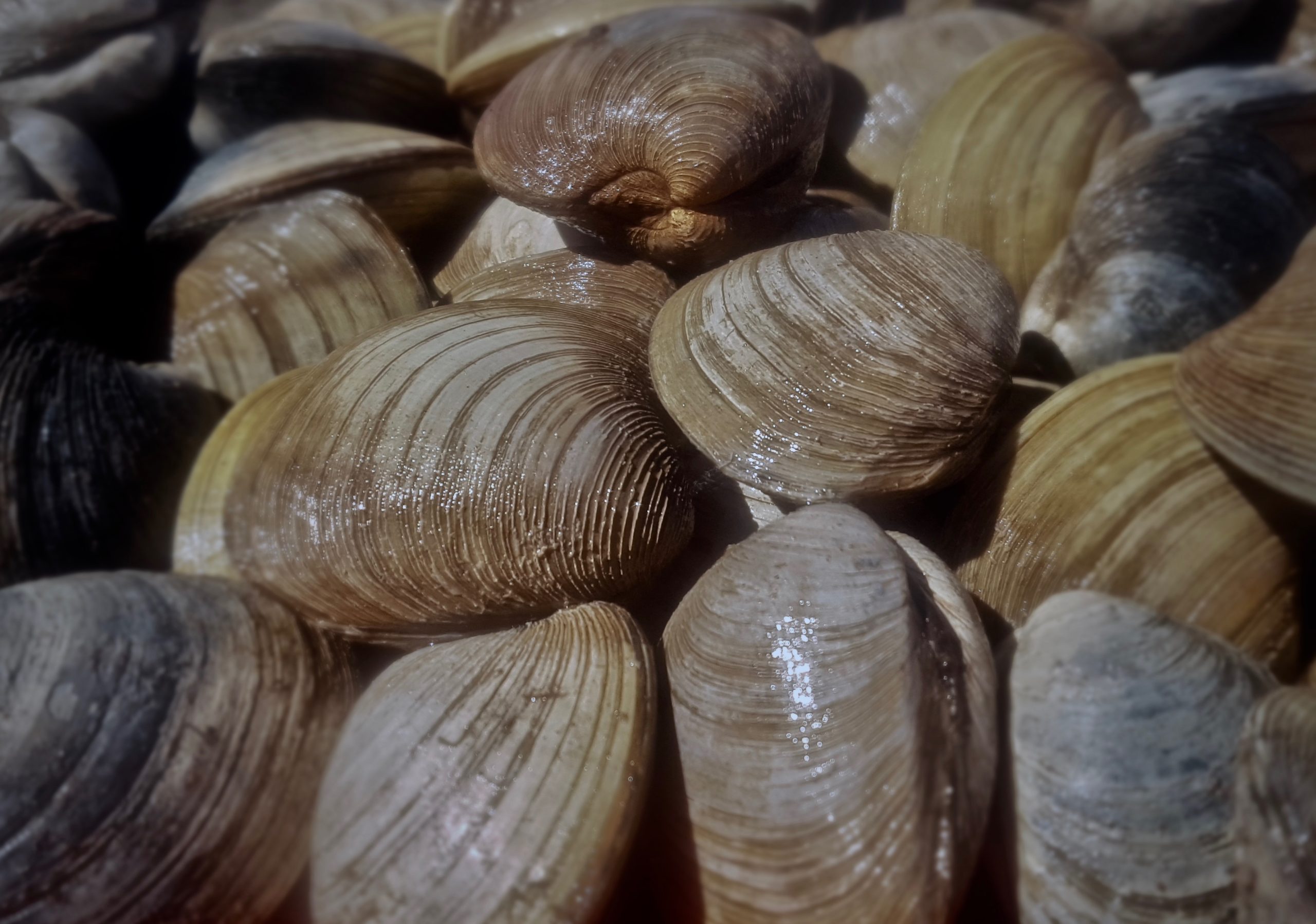 An Introduction to Nova Scotia's Quahogs
Consider, for a moment, the humble clam. The word "clam" refers to about a dozen different species of bivalves, some completely unrelated to each other. Yet those of us who live far from the shore will buy a bag of frozen clams from the grocery store or order clams linguini at our local Italian place, never wondering what kind of clams we're about to consume, unaware that there's an entire gastronomic playground to be explored.
So, with that in mind, let's talk about a tasty clam with a funny (and somewhat unappetizing sounding) name: the quahog (pronounced "co-hog").
Where Can I Find Quahogs?
The quahog, also called the hard clam, is found on Atlantic beaches from the Yucatán to the Northumberland Shore. They are also found in fish markets, with both wild and farmed origins. The difference between the two isn't great. Like many other bivalves, farming mainly consists of introducing the baby spats (a spat is the spawn of a shellfish) to a beach and letting nature take its course.
Speaking of funny names, you may hear quahogs called countnecks, littlenecks, topnecks, or most often, cherrystones, depending on their size and how local you look to the fishmonger.
Some think the quahog as the east coast's best-kept seafood secret, but it isn't, really. It's just that quahogs are at peak deliciousness as soon as they're dug from the beach. So you can't blame us locals for keeping most of them.
How Do Quahogs Taste?
According to Shane Robilliard, executive chef at Fox Harb'r Resort, quahogs have a light, delicate flavour compared to the kinds of clams you'd find on the west coast. Not that you should try shipping one out to the west coast for a side-by-side taste test. Chef Shane says that freshness is the name of the game.
"You want to get quahogs as fresh and local as possible. Here is where you are really going to see a difference in taste and quality. The fresher the quahog, the lighter and more delicate the flavours. I can get them just steps from the doors of Fox Harb'r Resort!"
Dig Your Own Quahogs
If you happen to find yourself on a Northumberland shore beach, you can quite easily find your own fresh quahogs. They're only a few inches down in the mud, so you can feel for lumps with your feet. Once felt, you just need to reach down and pull your quahog up. Bring a bucket and maybe a wool sweater, for maximum authenticity. Fill your bucket up, give your quahogs a good rinse, soak them for a few hours to get rid of the mud and sand, and you're all set for your own quahog feast.*
Fox Harb'r Resort has partnered with Bay Enterprises to offer our guests a Quahog U-Dig Experience. Contact us for details.
*To protect stocks and the environment, in Nova Scotia there are limits to the number of clams you may dig in a day and minimum size restrictions, as well as seasonal conservation closures in certain areas. Please dig at at a licensed operation, like Bay Enterprises above, or make sure you know the current rules, by simply checking here. You can also email or call 902.485.7005 for more local Northumberland Shore information.