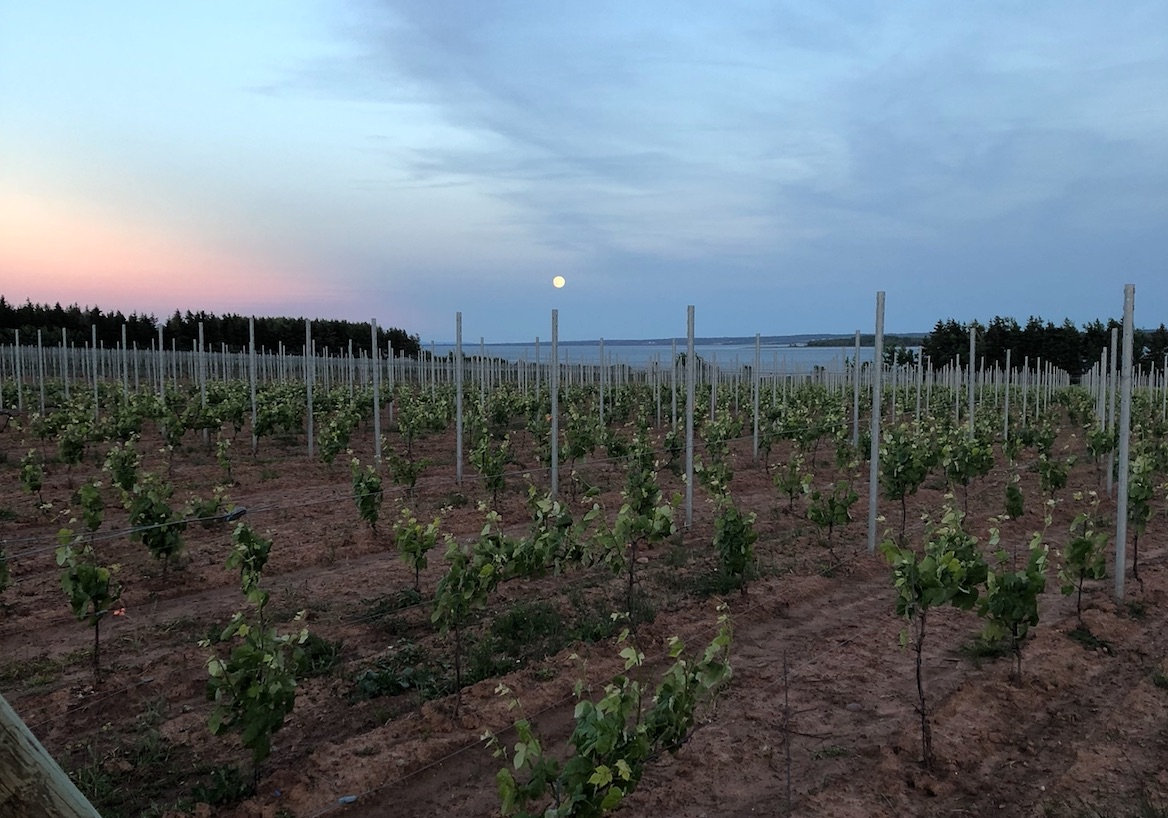 Lessons from Starting a Vineyard in Nova Scotia
To learn a lot about wine, you can start attending classes, subscribe to wine magazines, join tasting groups, ask a lot of questions at wine bars, and even start taking very detailed tasting notes with every glass.
Or you can start your own vineyard and learn it all from the ground up. Guess what we did at Fox Harb'r Resort?
And look, we get it. Walk into your local liquor store and you'll see sections for France, Chile, California – but probably not Nova Scotia. But that's okay. Not everyone has the pluck to make great wine in a place more famous for lobster.
We've learned a few things along the way.
There's Always More to Know About Wine
We're passionate about wine because we're passionate about food. In fact, our resort restaurant wine menu is nineteen pages long with over 500 listings. We've stocked bottles from around the world.
But once we considered starting our own vineyard in Nova Scotia, we realized how much more there is to know, like the impact of soil and weather. Our vineyard manager, Aaron Little, says: "My job is to relate what's happening in the field to the characteristics of the grape and ultimately the wine it produces."
This means carefully watching the different growth characteristics of each variety. Looking at the sizes of grapes and bunches to be harvested. Measuring Brix – or sugar – levels before harvesting. Every step of the way builds expertise.
Nova Scotia Likes to Challenge Winemakers
Nova Scotia has a lot of clay soil. As you might imagine, this makes growing things a bit difficult. Particularly in the spring, with everything so wet.
Another fact about clay soil: it demands continuous cultivation. Why? To ensure proper surface drainage and water penetration. That's why Aaron has to run ploughs down the rows regularly.
A Vineyard Is Even More Work Than You'd Think
No one is under the illusion that growing a whole vineyard in Nova Scotia is easy. Vineyards look calm and idyllic, especially during summer winery tours, but looks can be deceiving.
Most of the work comes before the vineyard is producing anything. We're investing a great deal of manpower in training young vines properly. Vine training is important for canopy management, balancing the weight of the fruiting vines, spreading out fruiting zones, and preventing excessive shading. Next time you're on a winery tour and want to learn something really interesting, ask about how they train vines.
There's also a great deal of work to be done in the winter. A mature vineyard requires pruning and lots of it. That's a job for the colder months. You can imagine how fun this might be in a vineyard in Nova Scotia in February!
Nova Scotia Makes Some Unique, Amazing Wine
Aaron tells us, "Our cool climate and typically acidic soils promote the growth of hardy varieties." Do you like white wines with a crisp and fruitful flavour? Then Nova Scotia wine is for you.
In fact, Nova Scotia has its own varietal, one that Aaron is proud to promote. "L'Acadie Blanc is a white wine grape that is well known in Nova Scotia's industry as it is hardy and grows very well here." Appellation America describes it as Nova Scotia's Chardonnay, writing that L'Acadie Blanc "has a naturally crisp acidity, to balance a broad, full-bodied palate with apple and citrus characteristics."
And we are going even further. We've partnered with our Northumberland Shore neighbours Jost Vineyards to create our very own version of "Tidal Bay" wine, a signature Nova Scotia vintage that brilliantly reflects the terroir, coastal breezes and cooler climate of this place.
Our Sommelier and Executive Chef Shane Robilliard loves working with these wines. He tells us that Nova Scotia is well known around the world for its seafood and that Tidal Bay was created specifically as a companion to the wonderful lobster, scallops and oysters available here. This bounty can be paired perfectly with any of the 13 Tidal Bay wines available from Nova Scotia vineyards.
So what are you waiting for? Isn't it high time to introduce a little Nova Scotia into your wine cellar?  And visit the vineyard at Fox Harb'r?