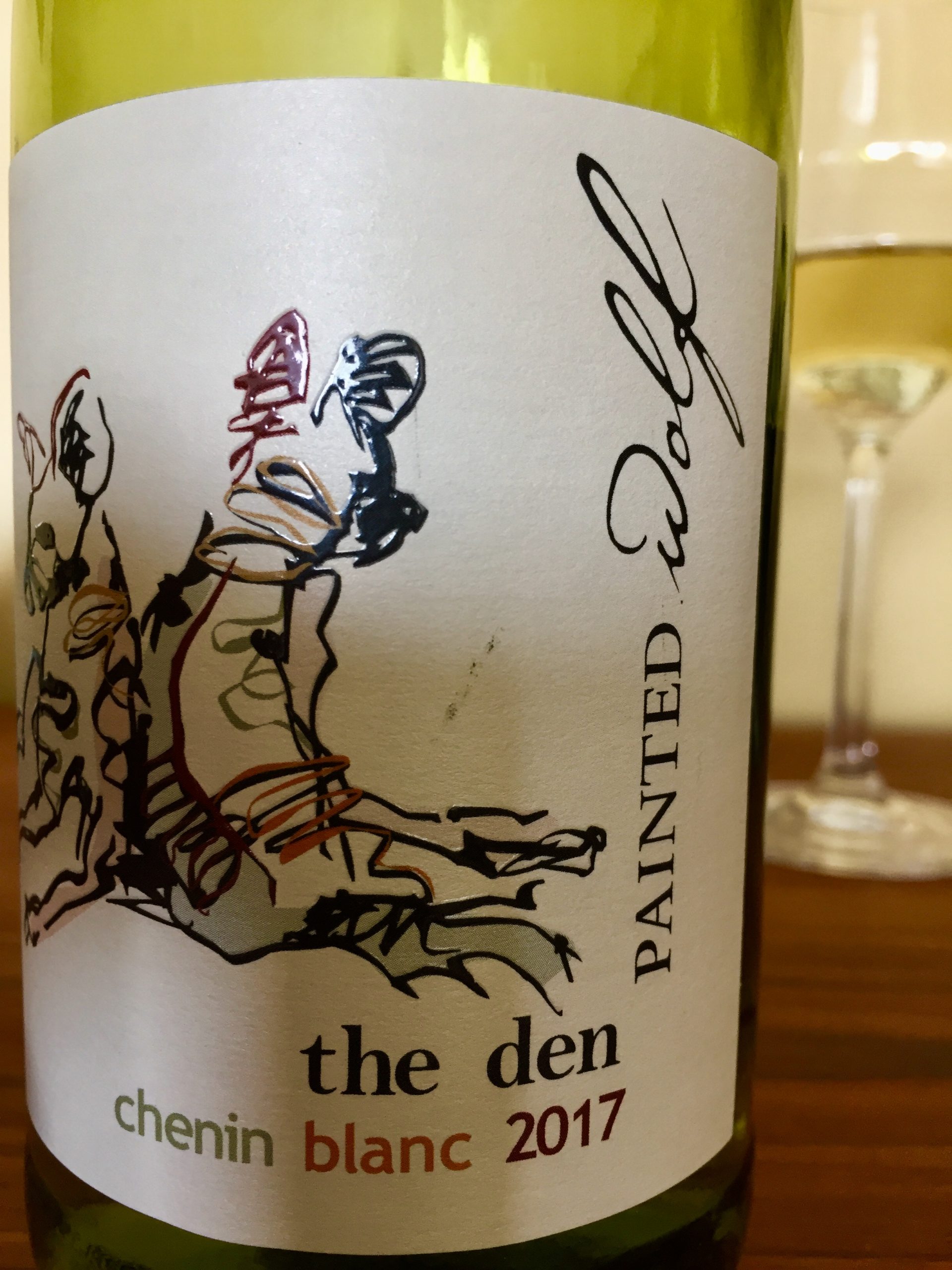 Painted Wolf, The Den Chenin Blanc 2017
This 100% chenin blanc (in South Africa also known as steen) is from Swartland in the Western Cape's coastal region of South Africa. Chenin blanc is native to The Loire, France, but there is more of it planted in South Africa than in The Loire.
Painted Wolf Wines is named for the painted wolf, is another name for wild African carnivorous hunting dogs. They are an endangered species most easily recognized by patches of different colours on their bodies. Although predatory, they are very social and playful. Their home base hangout is in dens where they bond and relax.
On the nose, we can smell honeysuckle, pineapple, peach with some floral notes, and a bit of minerality.
The palate reveals a zesty acidity, a waxy-honeyed texture, juicy peach, honeydew, and a refreshing hint of lemon. In the winemaker's words, there is also a "whisper of wood".
The finish is honeyed and lingering, but with a bright, cleansing acidity.
This is a great everyday wine, but can rise to the occasion for those special occasions.
With food, this chenin blanc is versatile, but some suggestions can be oily fish (trout, salmon or arctic char), cold chicken dishes, and pastas.
Painted Wolf, The Den Chenin Blanc 2017 is available at The NSLC in Nova Scotia and is on our wine list at Fox Harb'r Resort. When you purchase any Painted Wolf wines, you are contributing to the preservation of these endangered painted wolf wild hunting dogs of Africa.
---
Avery Gavel the sommelier at Fox Harb'r. An industry veteran with over 30 years of experience, Avery is a member of the International Sommelier Guild and can be found on Instagram under the handle @sommace.
The Fox Harb'r award-winning wine list contains over 540 selections and we're very excited to add the first from our own vineyard in 2019. With his keen knowledge of the wines of the world, Avery is constantly on the look out for just the right wine for our list.