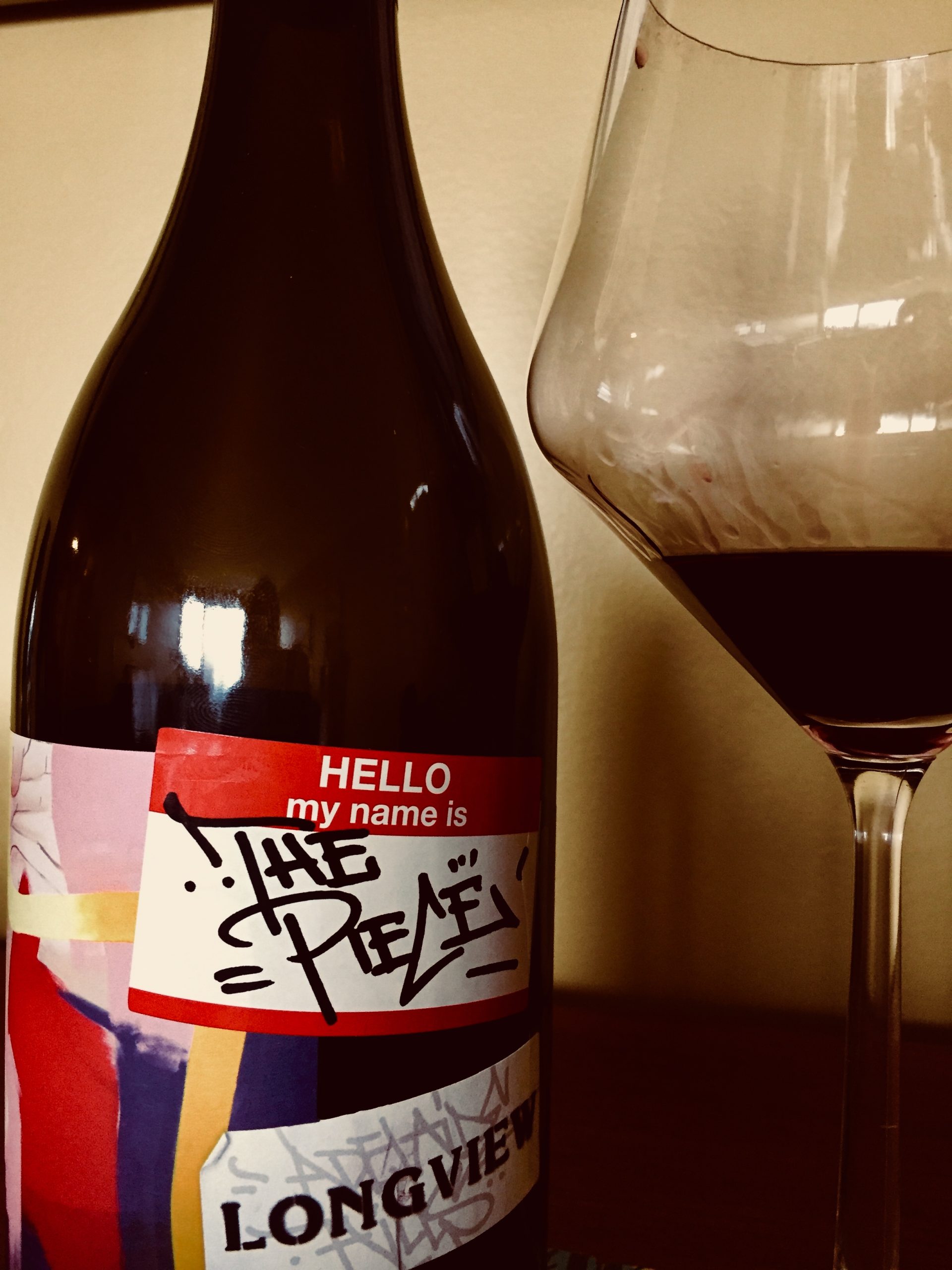 The Piece 2015 Shiraz, Longview
Longview is a family owned and operated property that has a winery producing wines from their estate vineyards. They also are a destination for accommodation, food, weddings, and other special occasions.
The Piece is their showcase shiraz made from Longview's five premium shiraz parcels of land. The harvest from each plot is made separately into its own batch of wine. When vinified, the blend is created from the best of the five batches. Usually only two or three are used.
When you see this wine on the shelf, you are taken aback by the packaging. One's first instinct is that it is gimmicky marketing for crappy wine, and that you are paying for the packaging. The label is a collage of Adelaide street art and graffiti. The bottle itself is heavy, has a deep punt, and comes in a huge spray paint can. When tasting this shiraz, you quickly realize Longview is delivering value-for-dollar wine.
The nose shows blackberry, mulberry, tobacco, a touch floral, wood fire, and a hint of menthol.
On your palate, you get good acidity and balanced tannins. There is a bit of heat from the 14% ABV. The flavours display, prune, black cherry, cassis, a hint of black pepper, and a hint of clove. All components are well integrated into a classy wine.
There is a long lingering finish.
Food pairings can include roast beef, lamb, duck, mature cheddar, and pecorino. Accompaniments could be lentils, onion, tomato, garlic, thyme, and if you want more heat, black pepper.
In Nova Scotia, The Piece is available at Bishop's Cellar, Halifax.
---
Avery Gavel the sommelier at Fox Harb'r. An industry veteran with over 30 years of experience, Avery is a member of the International Sommelier Guild and can be found on Instagram under the handle @sommace.
The Fox Harb'r award-winning wine list contains over 540 selections and we're very excited to add the first from our own vineyard in 2019. With his keen knowledge of the wines of the world, Avery is constantly on the look out for just the right wine for our list.