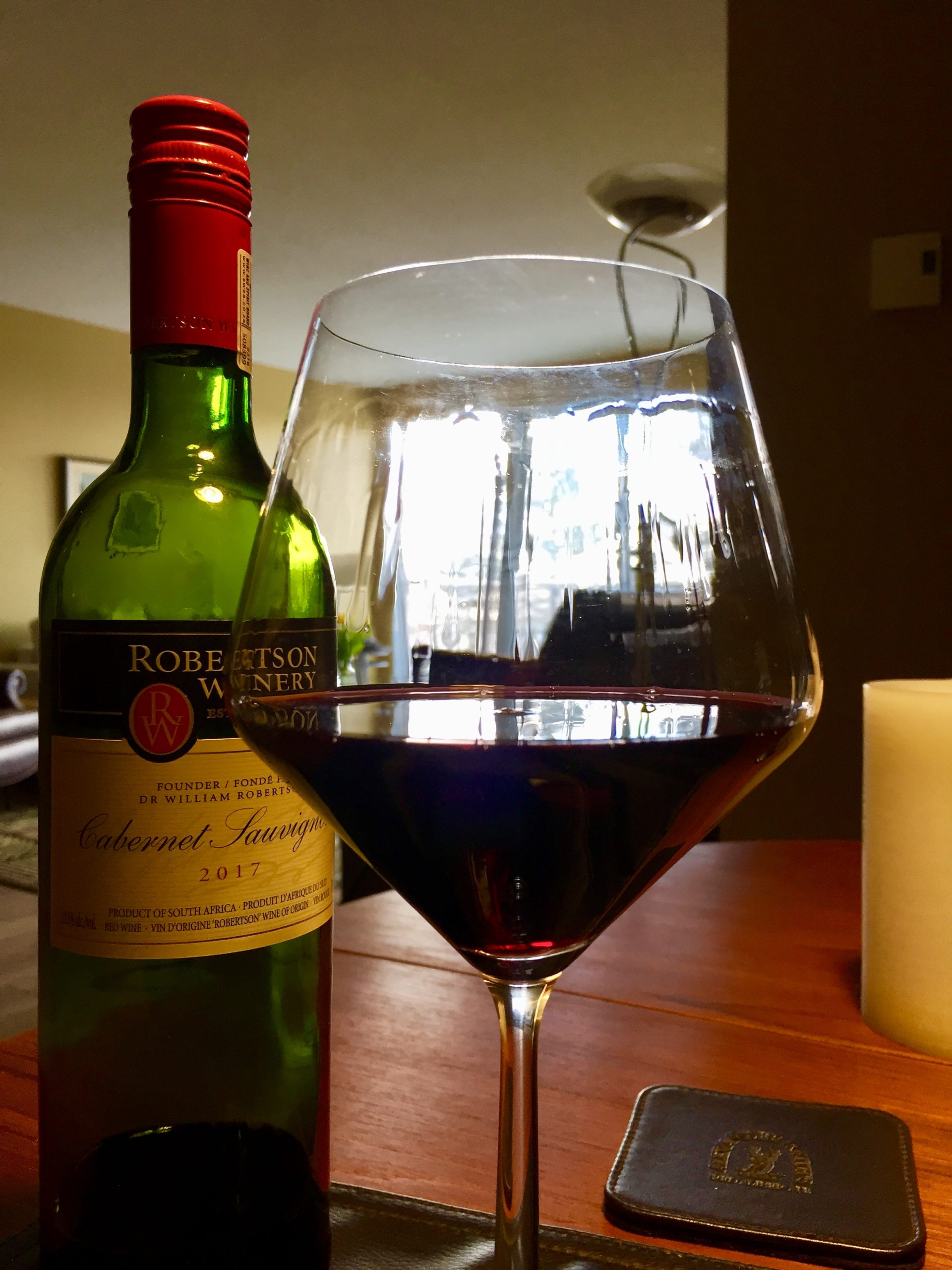 Robertson Winery 2017 Cabernet Sauvignon
Robertson Winery started in 1941 by converting a former missionary chapel. It is located in South Africa's Robertson Valley, which is irrigated by estuaries of the Breede River. The winery sources grapes from 35 grape farmers from the surrounding area, some of them 7thgeneration.
Appearance is ruby colour with a bit of alcohol bleed on the glass, a sign that the wine is higher in alcohol (13.5% ABV). When you swirl the wine, you get long lazy legs running down the sides of the glass, a sign that it is a more full-bodied wine higher in alcohol.
On the nose, bitter cassis, bitter cherry, and musky tropical forest floor.
The palate is a bit earthy with flavours of bitter cherry, plum, softer cassis, and field berries. Weight is full-bodied with soft tannins. The alcohol is not evident on the palate.
The finish is short and clean.
This is a wine to drink fairly young with lamb, roast beef, stews, and pastas.
In Nova Scotia, Robertson Cabernet Sauvignon is available at NSLC and is great value-for-dollar. The perfect snow-day wine.
---
Avery Gavel the sommelier at Fox Harb'r. An industry veteran with over 30 years of experience, Avery is a member of the International Sommelier Guild and can be found on Instagram under the handle @sommace.
The Fox Harb'r award-winning wine list contains over 540 selections and we're very excited to add the first from our own vineyard in 2019. With his keen knowledge of the wines of the world, Avery is constantly on the look out for just the right wine for our list.