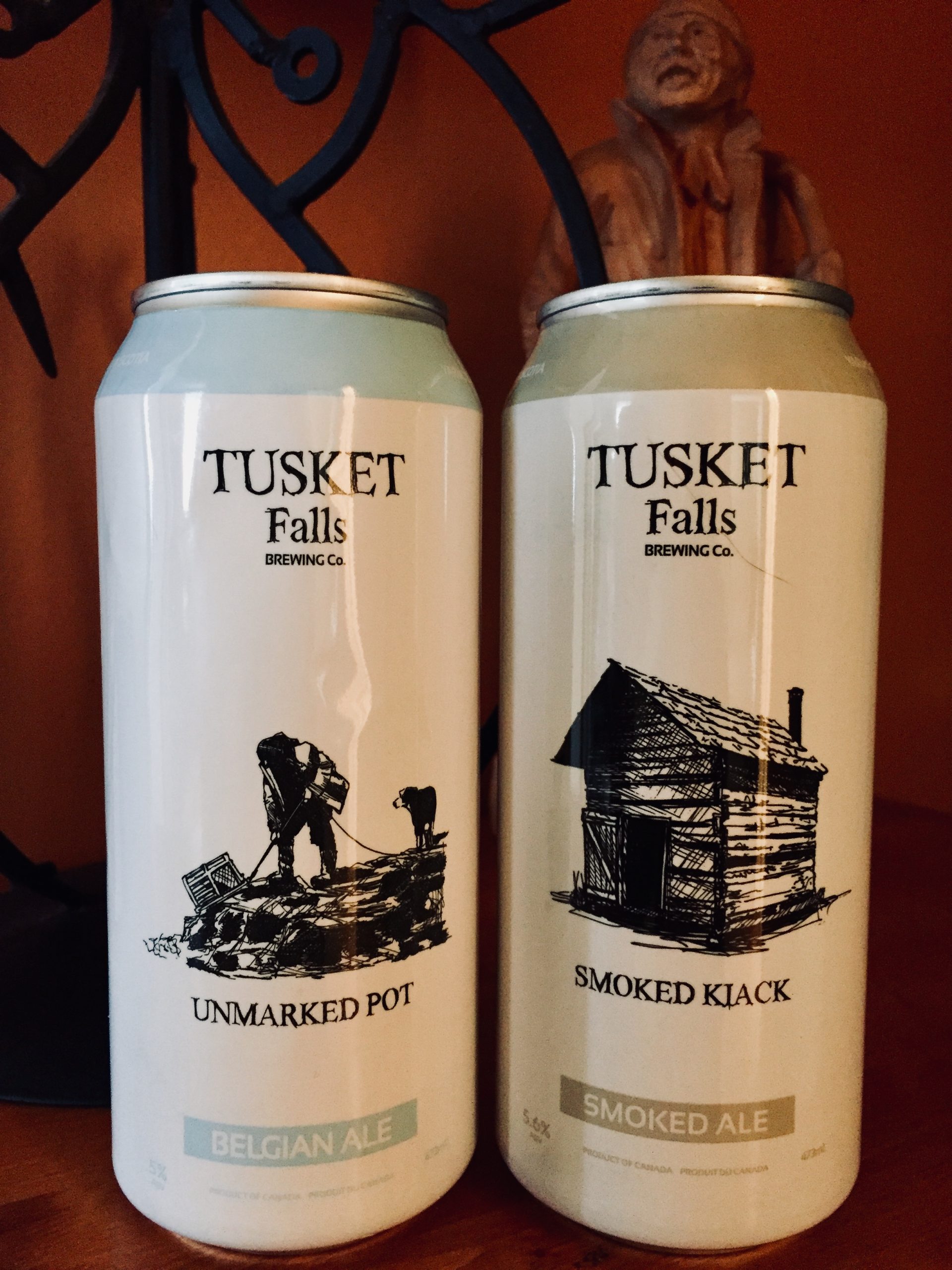 Smoked Kiack, Tusket Falls Brewing Company
Tusket Falls Brewing Co. is located about ten minutes out of Yarmouth, Southwest Nova Scotia. The brewery has a tasting bar and limited food menu. There is ample parking and the property is beautifully landscaped. Seconds off Highway 103, it is well worth a stop.
Each of their beers is named after and has a story of life in the Tusket area or southwest Nova Scotia. To me, the most unique of their portfolio is their rauchbier called Smoked Kiack.
Rauchbier is a smoky heritage German beer. The smoke flavour is imparted by using malted barley dried over an open fire usually of beech wood. This practice, along with drying malt barley in direct sunlight, was commonplace until the industrial era when kiln-drying took over. However, the town of Bramberg, Germany has kept rauchbier alive. Nowadays, the craft beer revolution is bringing the practice to life worldwide.
Kiack is a French Acadian Mi'kmaq word for gaspereau, a herring that runs the rivers and streams in spring. As a child, I caught kiack and peddled it door-to-door around southwest Nova Scotia.
This beer is dedicated to Tusket's connection to the Boston mobster, Whitey Bulger.
In early 1990s, this ruthless crime boss went into hiding, surfacing incognito in southwest Nova Scotia smoking and selling kiack from a roadside stand. He was quoted as saying "Cocaine has nothing on these delicious fish". FBI started looking for him in the Tusket area and he fled to Santa Monica, California where he was arrested 16 years later in 2011. Until his arrest, Whitney was FBI's second most wanted fugitive behind Osama bin Laden.
On the nose, there are aromas of smoke, tar-coated ship rigging, bread dough, apricot, and honey.
On the nose, there are criminally delicious flavours of fresh baked bread, apricot, kippered herring or finnan haddie. That is smoked herring or smoked haddock.
The finish is sweet, clean, and balanced.
Available in Nova Scotia at the brewery and the NSLC.
Other beers include: Unmarked Pot Belgian Ale, which has a Babe Ruth story, District 34 Porter, which salutes southwest Nova Scotia's lobster fishing area #34, and Twice Barrel Shotgun Stout, which is French Acadian Franglish for double barrel shotgun.
---
Avery Gavel the sommelier at Fox Harb'r. An industry veteran with over 30 years of experience, Avery is a member of the International Sommelier Guild and can be found on Instagram under the handle @sommace.
The Fox Harb'r award-winning wine list contains over 540 selections and we're very excited to add the first from our own vineyard in 2019. With his keen knowledge of the wines of the world, Avery is constantly on the look out for just the right wine for our list.