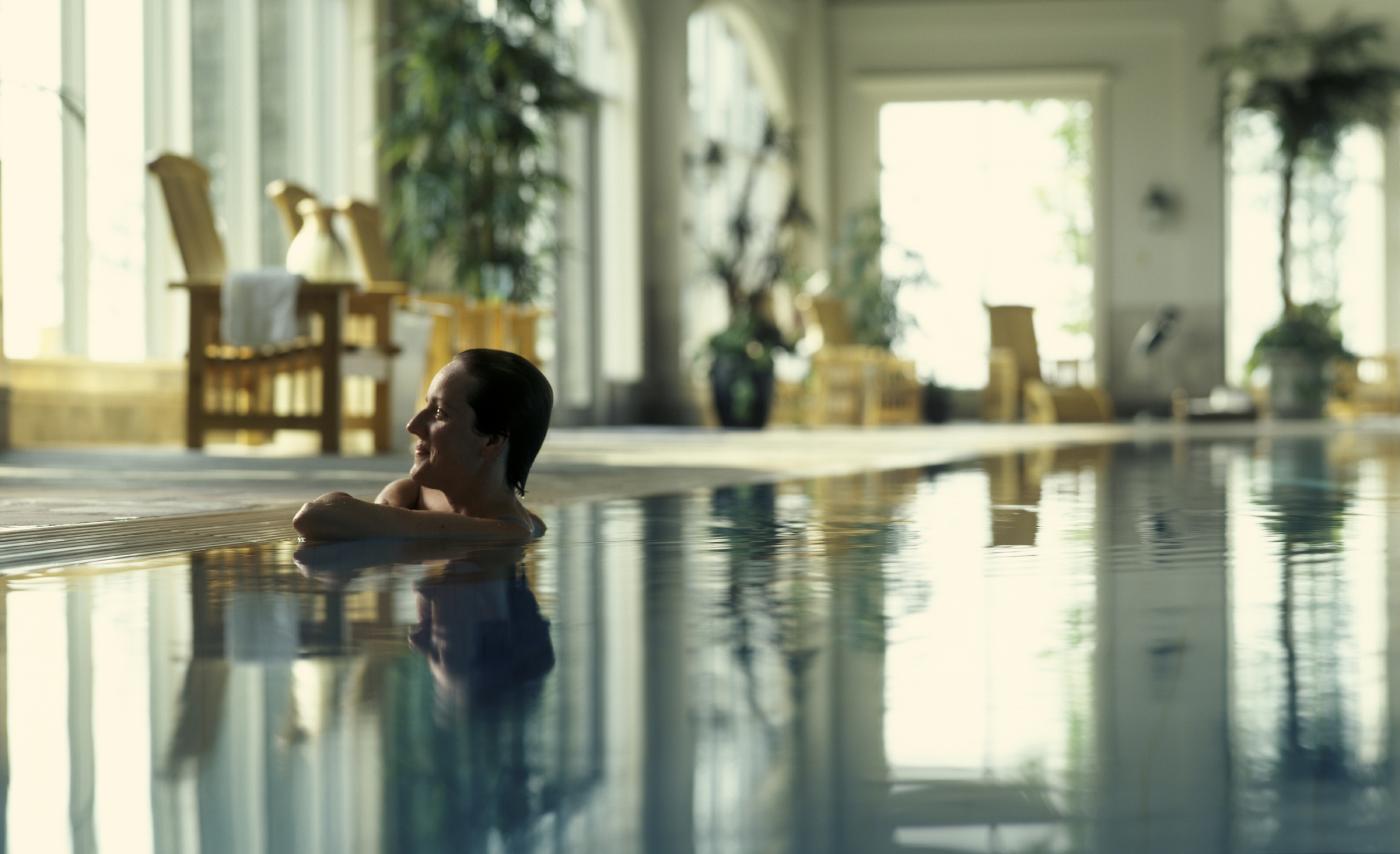 Four Spa and Wellness Trends You Need to Know
When we say these wellness trends are need-to-know, it's more of a suggestion than a demand. You don't need to do anything, especially not with your downtime. But we should also add that these wellness trends are so rejuvenating that you probably want to get to know them.
Wellness trends speak to the balance part of work-life balance. As Joann Patriquin, Director of Dol-άs Spa at Fox Harb'r, says, "A small step away from the everyday can rejuvenate not only you individually but your work environment and family."
Specialized Therapists
You've probably looked at a list of massages on offer at a spa and seen things like therapeutic, deep tissue, relaxation, hot stone, and more. You're sure there is some difference, but not that much, right?
Actually, you might be surprized. "What guests typically don't know that different types of massages can be done by different types of therapists," Patriquin tells us. There's a lot of specialized training for registered massage therapists to master.
Personalized Treatment
Speaking of massages, let's talk about a specifically designed massage for golfers. Patriquin says, "Here at Fox Harb'r we offer a clinically calculated sports therapy to assist in freeing up those targets that restrict a golfers range of motion."
We bring this up because this is the kind of personalized treatment that has become a major wellness trend. Everyone's body is different so it makes sense that treatments are different too.
Another example: personalized facials. There are facials that emphasize anti-aging, diminish hyperpigmentation, treat sun damage, calm reactive skin, stimulate cell renewal, and more.
From high-tech facials to hydrating treatments, pedicures specific to sportsmen to anti-aging therapies, everything can be individually tailored.
State of the Art Skincare
If there's one thing a lot of people, especially men, don't think of as essential, it's skincare. Patriquin recommends at least a facial as the seasons change, but also notes that it's important to take care of the rest of your body as well. She says, "Your skin changes with the seasons. Being exposed to elements can take a strong toll on your skin."
That's why state of the art skincare has become a major wellness trend. The expected treatments like exfoliation and soothing mud baths are joined by a new generation of Swiss Cellular therapy, Phyto-Cosmeceutical therapy, NuFace microcurrant stimulation, and more.
Restorative Travel
You can visit a spa in the city and get many state-of-the-art treatments. But only by visiting a spa in a place like the Northumberland Strait will you tap into the restorative benefits of travel. Mere proximity to the ocean has been reported to improve wellness and an ocean view has been shown to be calming. Patriquin also points out that, "The negative ions of ocean air increase your body's capacity to take in oxygen allowing you to feel more refreshed."
Plus, we can't help but think that the breath-taking views of the Northumberland Strait make any massage or facial that much more relaxing.