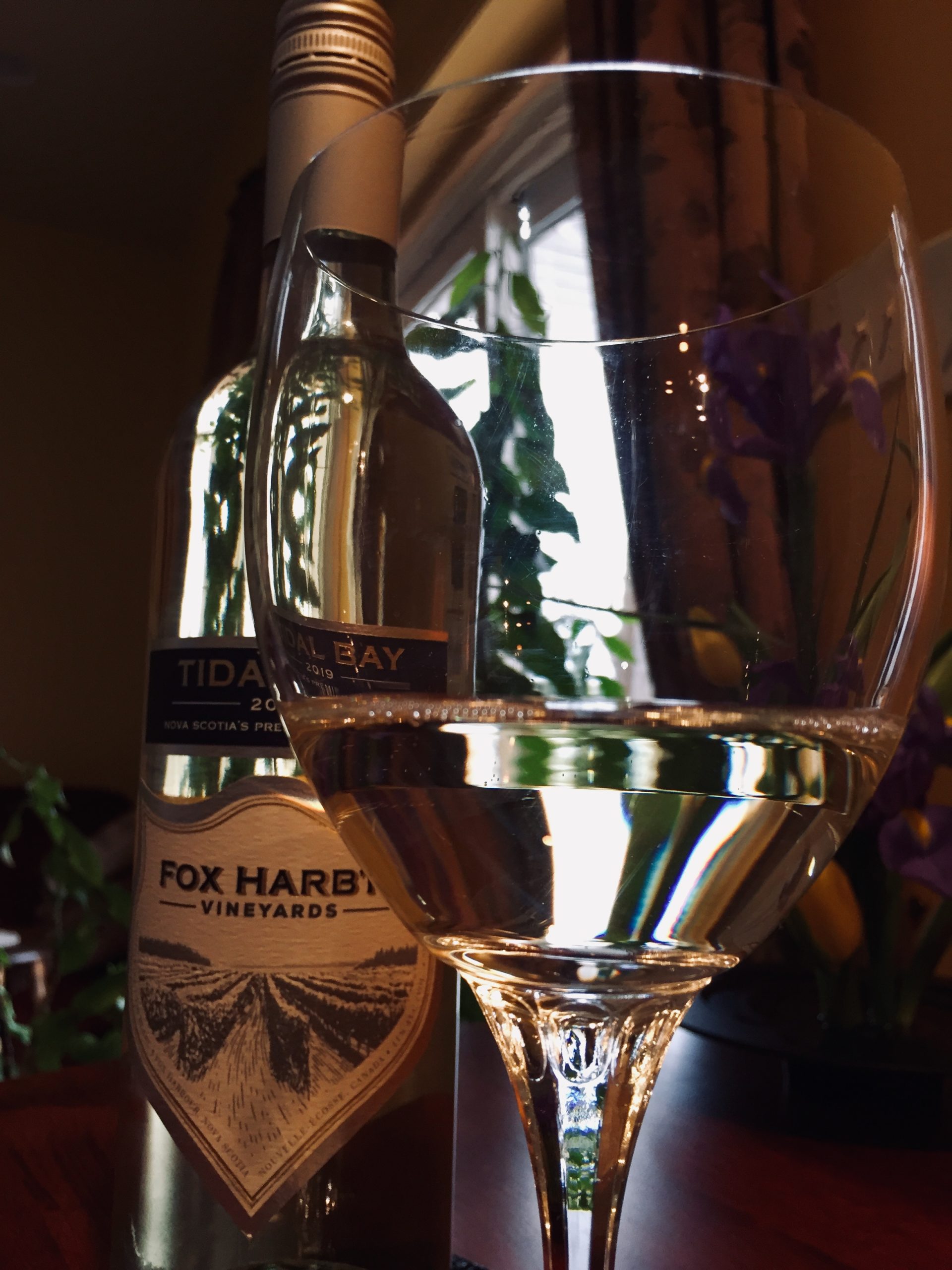 2020 Fox Harb'r Tidal Bay
75% L'Acadie Blanc / 17% Riesling / 8% Muscat/ 12.5% alcohol
This impressive Tidal Bay was tasted shortly after bottling. It will only get better over the next few months. The strong acidity and multitude of expressive flavours will allow it to age and integrate over the next two or three years. I tasted over three days and discreet changes evolved.
Aromas of lemon curd, barley candy, coconut, a hint soapy, and a touch of slate. With some air, slate gave way to river stone and floral aromas of orange muscat dessert wine appeared. On day three, orange toned down to citrus orange, minerally lemon, and slightest hint of menthol.
On the palate a good cleansing acidity, juicy and playful lemon-orange, pineapple, and sour candies. With some more air, flavour of barely ripe pear and on day three, lively acidity continued, the pear turned into canned pear and that lemon drop candy that "gets you" in the back corners of your jaws.
The finish was lingering and cleansing, with pithy lemon, pineapple ,and stone. By day three, finish is juicy and acidic, with apple and a hint of pear.
Through the years, I have discovered Tidal Bays to be either deck wines or food wines; 2020 Fox Harb'r Tidal Bay seems to cover both. It can definitely be served as an apéritif without food, but exciting with varied cuisine choices. We can fantasize about serving it during that ancient practice of passing canapés at crowded receptions. I enjoyed it with sesame-ginger smoked salmon, solomon gundy, and then lightly sautéed fresh haddock. The crisp acidity is like putting flavourful vinegar or squeezing lemon on fish or shellfish. That lively acidity will also compliment anything salty or briny. The lower alcohol makes it a smart choice at lunch, also compliments spicy or Asian-inspired dishes.
---
Avery Gavel the sommelier at Fox Harb'r. An industry veteran with over 30 years of experience, Avery is a member of the International Sommelier Guild and can be found on Instagram under the handle @sommace.
The Fox Harb'r award-winning wine list contains over 540 selections and we're very excited that we added the first from our own vineyard in 2019. With his keen knowledge of the wines of the world, Avery is constantly on the look out for just the right wine for our list.