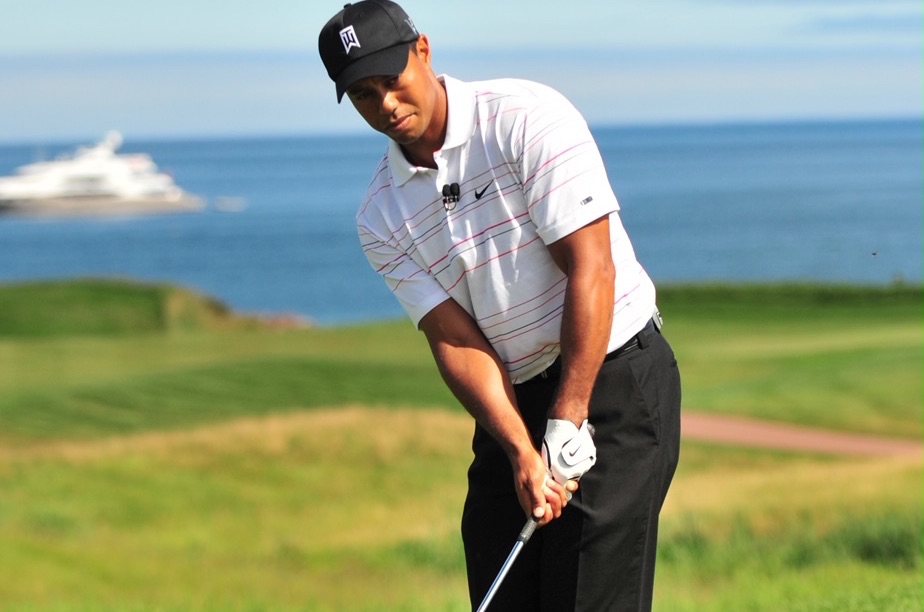 The Day Tiger Woods Set the Fox Harb'r Resort Course Record
The spring of 2009 had been an especially cold and wet one, with the grey skies and choppy ocean you'd expect from the coast of Nova Scotia. But by the end of June, the weather had turned. On June 26, the sky was sunny and the thermometer hit 32 °C. Elliott Isenor, the Fox Harb'r director of golf operations, says there was no wind that day, recalling that "the Northumberland Strait was like glass." That was the day Tiger Woods visited Fox Harb'r, shot 63, and set the course record.
Tiger was in Nova Scotia for a fundraiser for the Tiger Woods Foundation, which invests heavily in STEM educational programs aimed particularly at underprivileged and minority children. To help with the fundraiser, Tiger donated two rounds – a group of four on the front nine and a different group for the back nine.
The Fox Harb'r golf course is a bit different from most courses in that it blends parkland golf with a traditional Scottish-style links course. The outward nine winds through spruce trees, sculptured terrain, deep lakes, and wetlands. The back nine, however, is a pure rugged links course. Across rolling dunes and waving fescue, golfers must work hard to keep the ball low and away from the ocean.
Tiger usually spends his time shooting before the crowds and cameras. But that day, it was just Tiger and his groups of four. Those lucky golfers played a game with Tiger, with no onlookers. As far as fundraisers go, that's pretty amazing, but one consequence was that no one else was actually keeping track closely enough to realize that Tiger was shooting the best game of golf ever played at Fox Harb'r Resort.
No doubt, Tiger made some astonishing shots and we'd love to tell you about them, but the only people who know exactly what happened are eight very lucky golfers and Tiger Woods himself.
Afterwards, Tiger said that he liked the layout of the course. But, according to Isenor, Tiger really emphasized that he "really liked how quiet and peaceful it was."
The golf course at Fox Harb'r is still quiet and peaceful. And it's still a challenge. And Tiger isn't the only guy who shoots an incredible game here. Isenor says many guests step off the course and say, "That was one of the best rounds I have played in a long time," rightly proud of 90. But no one has come close to beating Tiger's score of 63.
Come shoot a memorable round of your own at Fox Harb'r Resort this year. Check out our Stay and Play packages now. Space is limited!