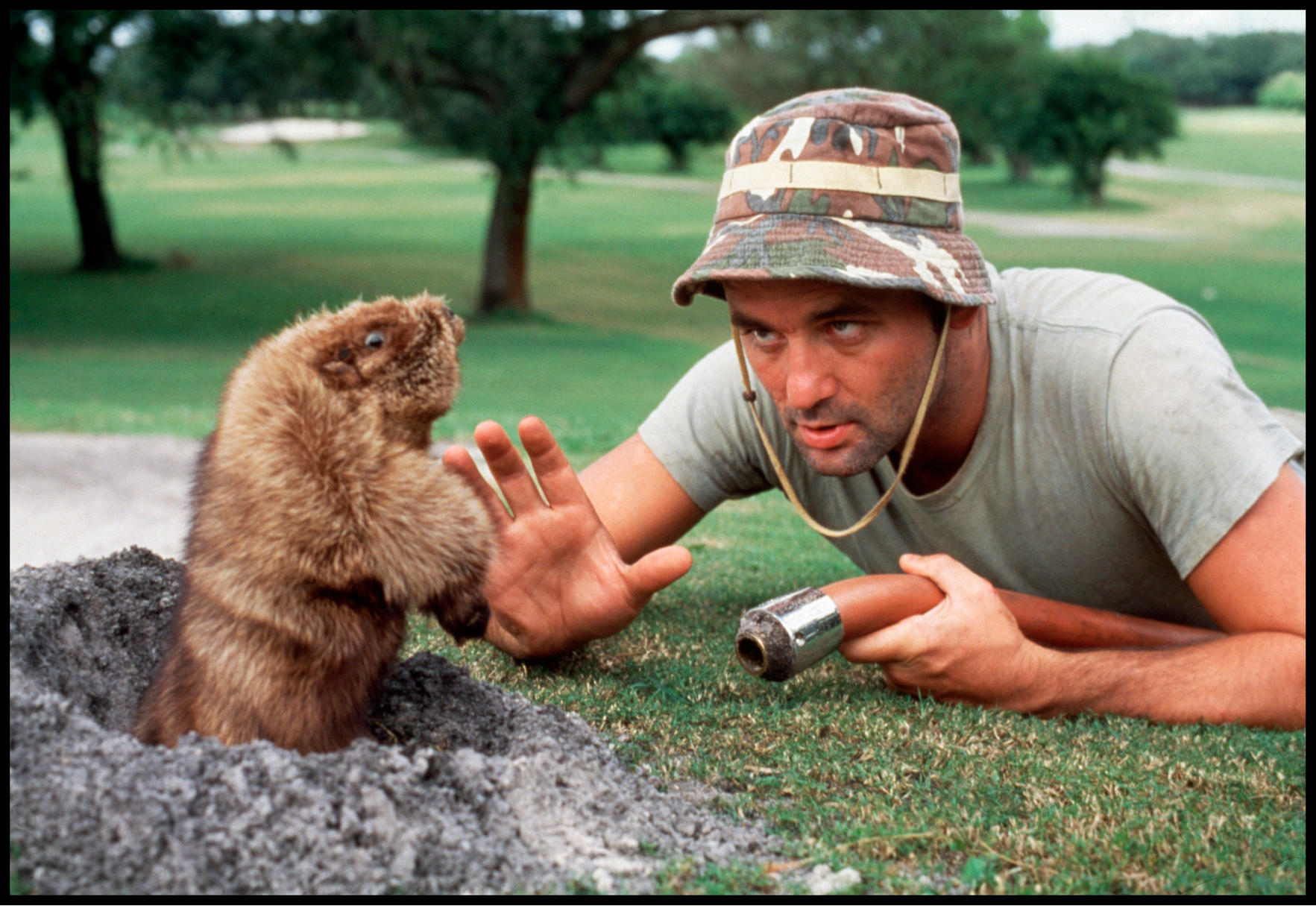 Our Five Favourite Funny Golf Ads
Could someone please round up all the funny golf ads out there and put them all on one YouTube channel? Here are four funny golf ads ads we would nominate for that channel.
Bill Murray on William Murray Golf
Seeing Bill Murray in a floppy hat on a golf course makes us want to believe that he's been hunting for that Caddyshack gopher for decades.
Of course, there's more than nostalgia going on here. Murray's creative scoring is all-too-relatable. Also, it's inherently funny that he's calling his line of golf clothing William Murray, as though there's a more-respectable Murray alter-ego responsible for the line, but he's still promoting it as the same Bill Murray we know and love.
Arnold Palmer at the Tea (sic)
ESPN's Sports Centre had a great decade of ads built entirely around the premise of mixing sports with regular office life. The simplicity of this funny golf ad is what makes it for us, from Palmer's caddy in the cafeteria to the fact that he had to go back for the iced tea a second time.
Tiger is Back…Again
With Tiger off the tour, it's all sunshine, lollipops and yucks at the clubhouse for the tour players that remain. But then…
By the way, this funny golf ad dates from 2009, the same year Tiger shot a 63 at Fox Harb'r.
Jamie Sadlowski Hustles Other Golfers
It's lengthy, but watching two-time long drive champion Jamie Sadlowski get all made up as an 80-year-old man and out drive every golfer on the course is pure joy.
But there's also a serious point: When it comes to golf, skill trumps age.
Bonus Funny Golf Ad: Favourable Lie
Technically this isn't a golf ad, it's a rum ad. But they play golf and the over-the-top absurdity is entertaining. Let us also assure you that your favourable lie will never be blocked by an alligator at Fox Harb'r Resort.
Check out our great Stay & Play packages here. No joke!