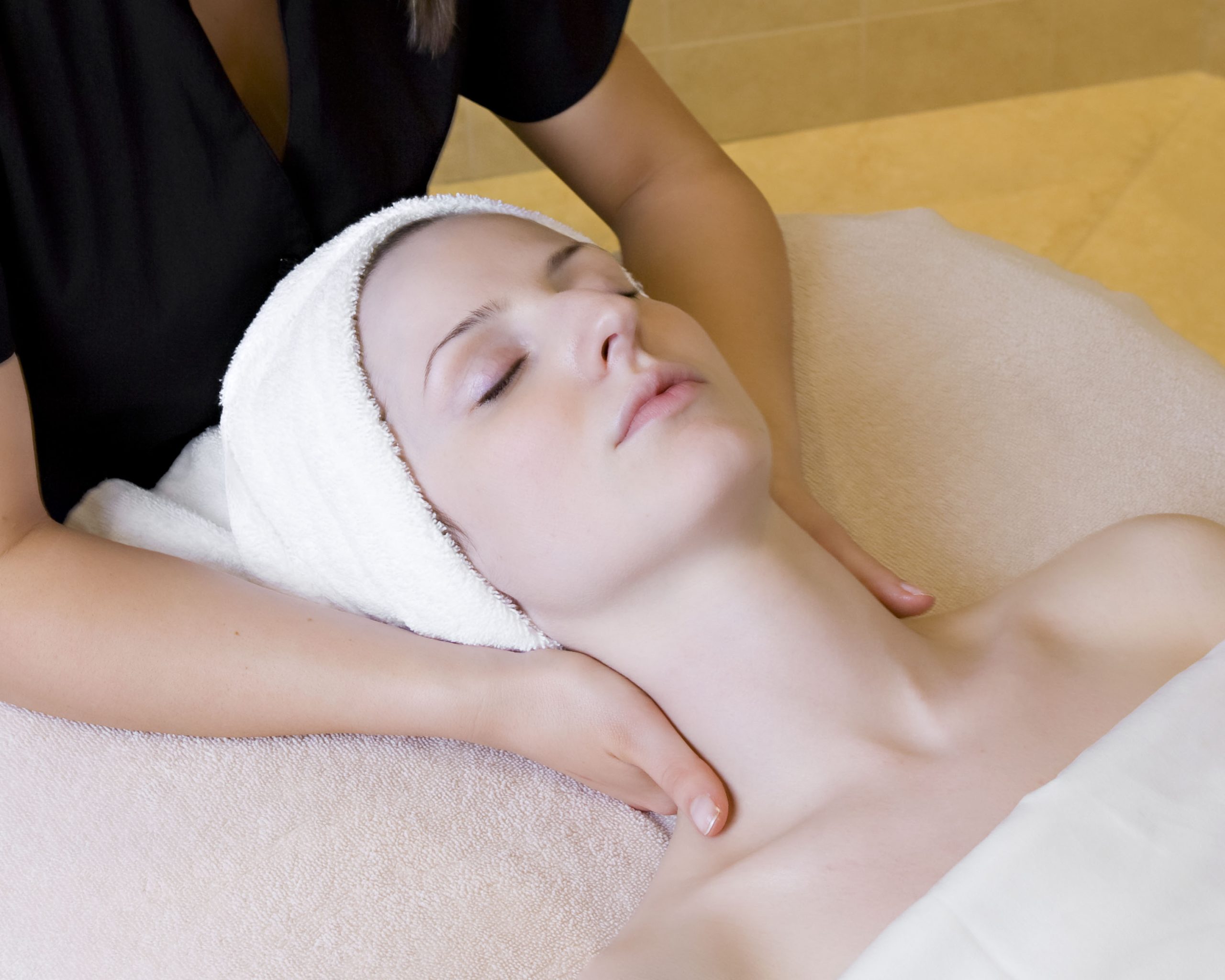 Are You Lost Without Your Skin Care Therapist?
Are you lost without your skin care therapist?
Well, you can relax. The team at Dol-as Spa is here to assist you in these challenging times until you can visit us again.  Let us share some of our professional tips for your skin and how to have an at-home-spa experience with a step-by-step spa level at-home-facial. Facials are recommended monthly, if possible, and barring that at least 4 times per year, as the seasons change. (Did you know your skin changes as the seasons do?)
So find a quiet space at home, turn on some relaxing music, light a candle and let's get started!
Step 1: Cleansing
We recommend cleansing first with a makeup remover or an oil-based cleanser. We use a Precleanse from the line Dermalogica. Focus on the "t-zone" (consisting of your forehead, nose, and chin)  where most congestion and oils build up. Remove with warm water and a facial cleansing cloth or facecloth. Next,  cleanse the skin with the regular cleanser that was prescribed by your skin care therapist for your skin type. I personally use Special Cleansing Gel, a foaming cleanser for normal/oily skin from Dermalogica. Again focus on areas around the nose, forehead and chin with slow sweeping movements to spread the product around. Rinse with warm water and a washcloth. Don't forget your neck and décolleté as well.
Step 2: Exfoliating
The purpose of our next step is to remove that dull appearance caused by environmental influences, sun damage and slow cell turnover which leaves dead cells behind. So let's encourage cell turnover and give your skin a clean glow again. As we age, cell turnover and oil reproduction slows, so we need to remind our skin to keep these processes going.   Once you have completely exfoliated the face, neck and décolleté rinse with warm water and washcloth.
Step 3: Masque
Everyone has a favorite masque. We recommend masking once a week, or a minimum of once a month, and your masque can be different each time. At this time of year, I use Multivitamin Power Recover Masque from Dermalogica.  After the winter months, our skin can become very dry. Apply your masque using upward strokes over face, neck and décolleté. Grab your favourite magazine and put your feet up for 15 minutes. Rinse with warm water and wash cloth.
Step 4: Toner
Some people don't understand the purpose of toner.  Not only is toner refreshing for your skin, it can restore your skin's ph balance more quickly than your skin can do on its own after cleansing. Toner can also be used throughout the day to help rid the skin of oils collected – for example, a quick spritz while traveling will act as a humectant.
Step 5: Moisturizer
If you are a morning home spa-goer, apply your daily moisturizer. If you are an after dinner home spa-goer apply your night moisturizer. Both are to be applied with upward massage movements and don't forget your neck and décolleté.  My selections include Day and Night Moisturizers from our elite line Cellcosmet, which is packed with integral stabilized stem cells!
Tips from the Professionals
Samantha Pierangeli, Skin Care Professional at Dol-as Spa, recommends cream-based masques be added to moisturizers for a more intense over night treatment. She says these are great for dry skin. She also suggests you keep you gel-based products, and even toners, in the fridge. Once chilled they can constrict blood vessels and provide cooling/calming effect to sensitized skin.
Ashley Bell, Skin Care Therapist at Dol-as Spa, recommends you add aroma therapy to your facial. Simply fill your sink with warm water and add a few drops of your favourite essential oil. She likes camomile and lavender.  This mixture will fill your space with relaxing scents that will take you back to Dol-as Spa!  (Did you know that scent is the strongest sense linked to memory?"). Ashley is also a fan of rose quartz facial rollers and uses them to infuse essential oils into the skin. Simply take a few drops of your selected oil mix and press into the skin with the roller, using upward motions starting in the middle of the face.  This treatment will improve circulation.