The oceanfront residences of Marina Landing
---
When planning Fox Harb'r, we held back one spot — a secluded hillside retreat literally overlooking the Northumberland Strait — for something unique. Twenty years later, that something is here. Marina Landing. With sparkling glass and graceful woods and stone, long and wide and overflowing with ocean light, these are as much galleries as homes, each framing uninterrupted views of the marina, the lighthouse, our championship golf course and most of all, the epic Northumberland Strait. Nothing spared, every venerable step in the making respected, every home will feel as if grown from the hill, at once private yet wide open.
FOX HARB'R PROUDLY ANNOUNCES THAT ALL TWELVE MARINA LANDING HOMES ARE SOLD
THE RESORT IS YOURS
---
Yet while Marina Landing is its own world, that world is seconds from everything our five-star resort — one of only five in Canada — offers. These twelve and only twelve homes are the defining statement of Fox Harb'r founder Ron Joyce's original vision: "Luxury without pretension, in one of the most beautiful places on earth."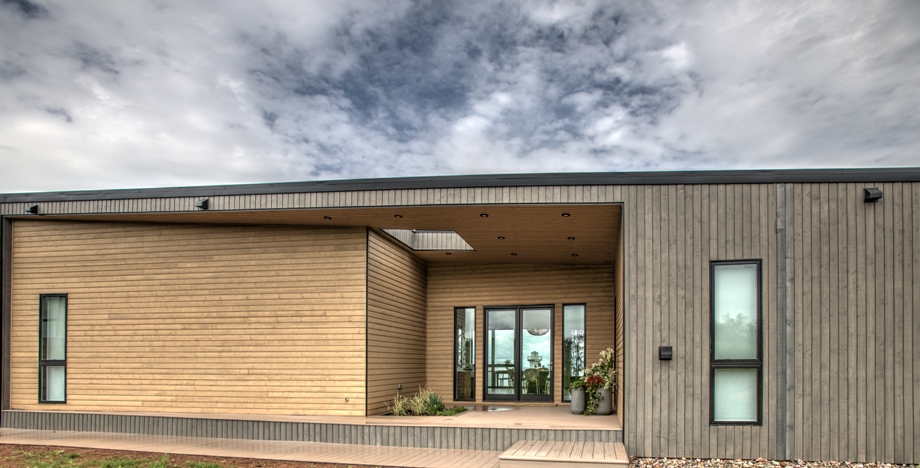 OWNERSHIP BENEFITS
---
As a residential member you will be entitled to exclusive discounts (accommodations, dining, spa treatments, activities) and have full access to all the amenities at Fox Harb'r Resort, including our Graham Cooke designed championship golf course.
STUNNING CONTEMPORARY ARCHITECTURE
---
Owning in Marina Landing means choosing from an exclusive number of stylish private residences that overlook our championship golf course and the stunning Northumberland Strait. Each residence is constructed to the most exacting standards, with beautiful finishes and the finest features. Enjoy all that Fox Harb'r has to offer – luxurious resort living, spectacular amenities, and breathtaking vistas that reach out to the horizon.
LIGHT-FILLED ROOMS REACH OUT TO THE SEA
All of the real estate at Fox Harb'r Resort is rooted in the landscape but none more than Marina Landing. The architecture at Marina Landing connects seamlessly with the spectacular setting. Each view is carefully chosen to take advantage of the grand vistas before you, while maximizing privacy.
Broad decks stretch the width of every home
Modern rooflines tilt with style
Gleaming glass draws the horizon closer
Living spaces are open concept and inviting
Private spaces are generous and warm with ensuite bathrooms for each bedroom
Materials have been carefully chosen to combine durability with understated drama in natural tones and materials
Keep up to date
---
For news on future developments or to schedule a visit to view this unique resort living, please contact Eric Lum at 902-412-4812, elum@foxharbr.com or complete the form below.
REGISTER NOW FOR MORE INFORMATION