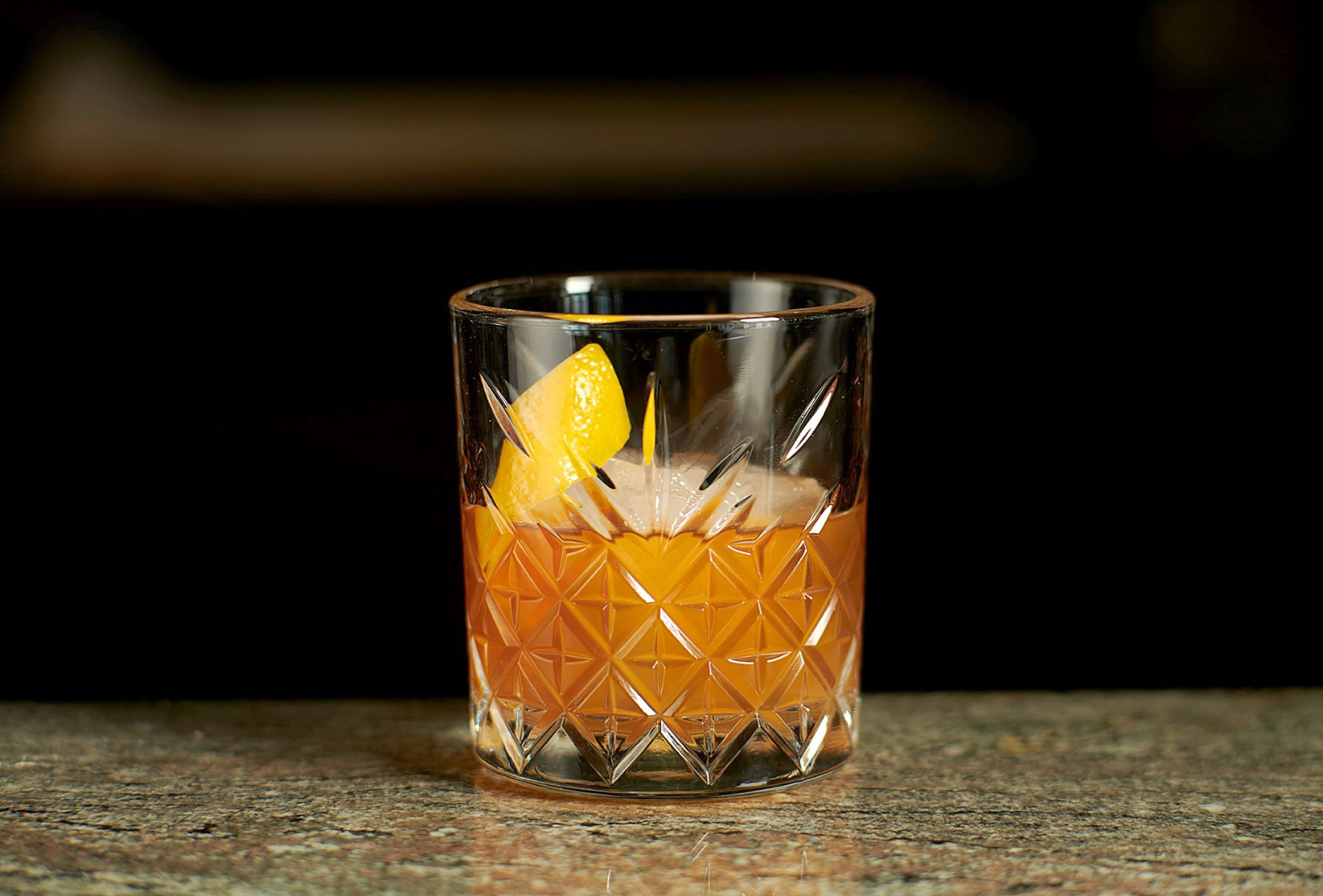 How to Make a Fox Harb'r Old Fashioned
The old fashioned never looks out of place on a cocktail menu, so naturally Fox Harb'r should have one. But when food and beverage director William Kawaja set out to make one, he aimed to make something with a lot of local character. Here's how we make a Fox Harb'r old fashioned.
The Whisky
A Fox Harb'r old fashioned should be made with a Nova Scotia whisky, so we use Caldera's Hurricane 5. It's called Hurricane 5 because the distillers found the words "October 18 1939 Storm" written in pencil on one of the beams in the barn they use, and it turns out history records that particular hurricane as hurricane number five.
You could, of course, sip Caldera Hurricane 5 neat. If you did, you'd find pronounced notes of spicy rye and sweet corn. There's a great deal of vanilla, orange peel, and candied fruit on the nose. This is a very young Canadian whisky, and it shows.
The Honey
Most old fashioneds are made with simple syrup, which is equal parts sugar and water dissolved. That's fine for other people, but not us. Given all we've said about our love for local businesses and the importance of terroir, we'd rather go local.
That's why we use Kittilsen's Honey, produced in Debert, Nova Scotia. These hives spend their spring all around the province, pollinating blueberry fields. In the summer, they're back in Debert, making honey.
The Batch Mix
If you're going to serve a bunch of old fashioneds—and once you have one, you'll want more—the easiest thing to do is mix a whole batch. Here's how. You'll need:
110ml water
55g Kittilsen's honey
750ml Caldera Hurricane 5 whisky
12.5ml angostura bitters
First, heat the water. Then, dissolve the honey in it. Mix in the whisky and bitters. Once everything is thoroughly mixed, pour it into an empty bottle or two. Be sure to label and date your bottles.
The Final Assembly
So, you're ready for a Fox Harb'r old fashioned? In that case, place a king cube into one old fashioned glass. Pour three ounces of our old fashioned batch mix over the king cube. Garnish with a lemon twist and a dash (or half a teaspoon, if you're precise) of locally sourced bee pollen.
Could you skip the garnishes? Sure. Should you? We don't think so. William tells us that the lemon twist brightens up the whisky on the palate and the bee pollen adds a nice floral component.
Or We Could Make It for You
Of course, you could have the most local possible Fox Harb'r old fashioned by drinking one here at Fox Harb'r. And you don't even have to visit the bar, if you don't want to. According to William, "The cocktail has been well received, so much so we are planning to bottle for next season for an offering in the rooms and also as a room amenities option."
Cheers to that!