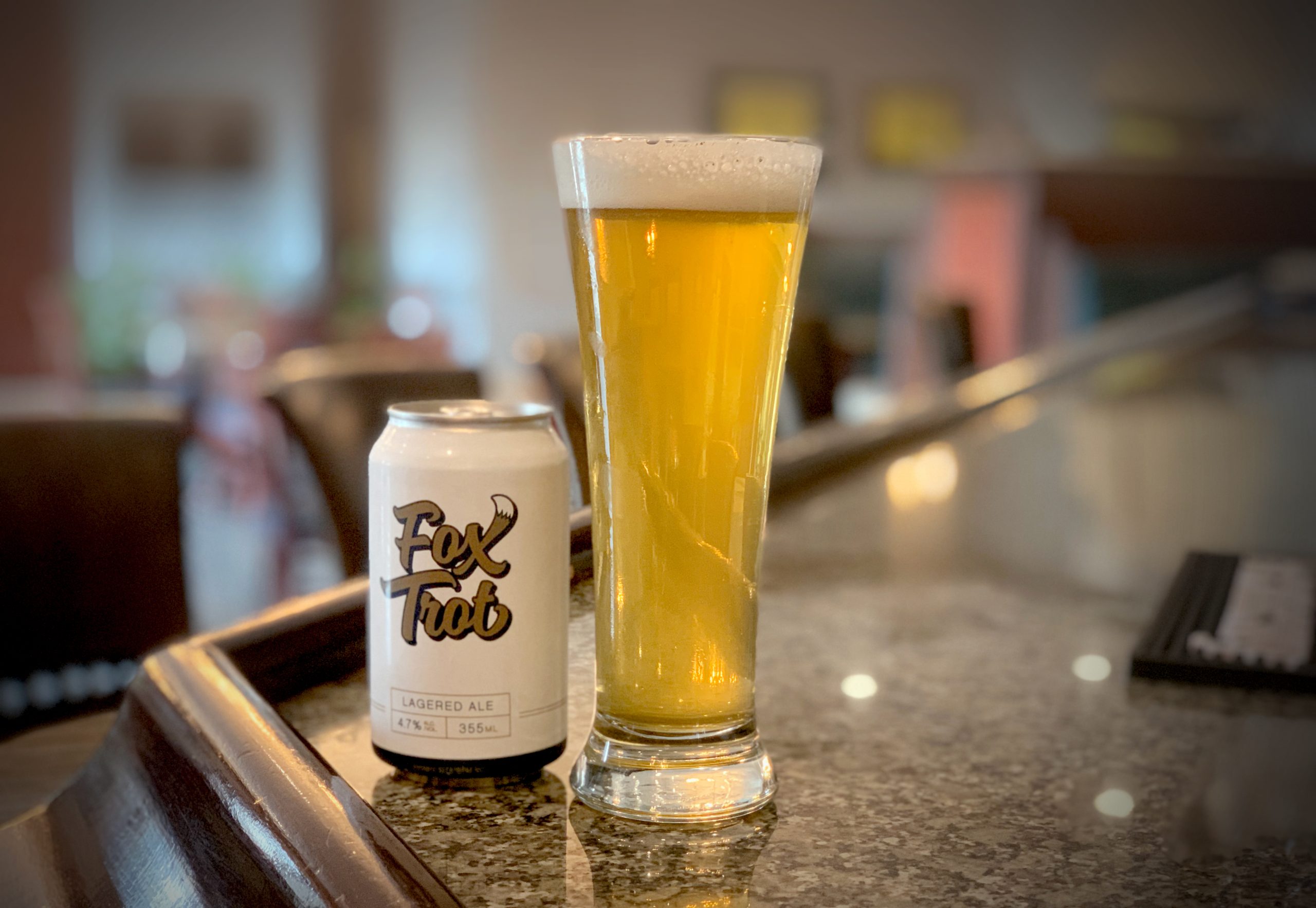 How to Pair Our New House Lager
Nearly everyone knows about wine parings, but beer pairing is too often overlooked. It shouldn't be. You can pair beer just as well with food as you can with wine. We're well known for our wine cellar, and for our food. And that's why we're presenting our own beer.
Introducing Fox Trot Lager
Our very own Fox Trot Lager is custom brewed in partnership with our friends at Tatamagouche Brewery, a family-owned craft brewery we have been working with since they opened 10 years ago, right down the road from the resort.
Technically, it's a lagered ale. That means it's top-fermented with ale yeast, which gives it the flavour complexity of an ale, but it's cold-aged like a lager, giving it that trademark refreshing crispness. It's our tribute to a Kölsch, a popular style of beer originating in Cologne, Germany.
Since you don't have a glass of Fox Trot Lager with you while you're reading this, imagine a golden beer with a light, creamy head. You'll get notes of light bread, lemon, and other citrusy hops. Top that off with a crisp, bright finish.
Here's some good news: you can buy our Fox Trot Lager by the can or on tap at our restaurant. And speaking of the restaurant, let's talk about pairing this superb beer with food.
Cut, Complement, Contrast
When thinking about beer pairing, there's an easy rule to follow. You can use a beer to cut through food flavours, to complement food flavours, or to contrast with food flavours.
To cut through a flavour is to counteract a very strong flavour. Think of drinking a glass of grapefruit juice with a heavy bacon and eggs breakfast; you're cutting through the heavy flavours and fat of breakfast with the acidity of grapefruit juice. To use a beer to cut through a flavour, imagine eating a lovely lobster roll or delicious quahog chowder and cutting through the creamy richness with a light crisp Fox Trot Lager.
To complement food flavours, you're just combining flavours that are similar and bring out the best in each other. For example, our Chef Shane Robilliard might pair Fox Trot Lager with scallops seared with lemon beurre blanc. The lemon notes in the beer will be similar to the lemon in the beurre blanc.
To contrast food flavours, you simply pair the beer with a flavour it doesn't have. For example, anything you eat with our house-made hot sauce will contrast nicely with Fox Trot Lager. As an added bonus, you'll get a nice refreshing palate cleanser.
Beyond Food Pairing
Of course, you don't have to think about food pairings to enjoy Fox Trot Lager. It's also a great fishing companion or a good way to rehydrate after a round of golf. We'll drink to that!