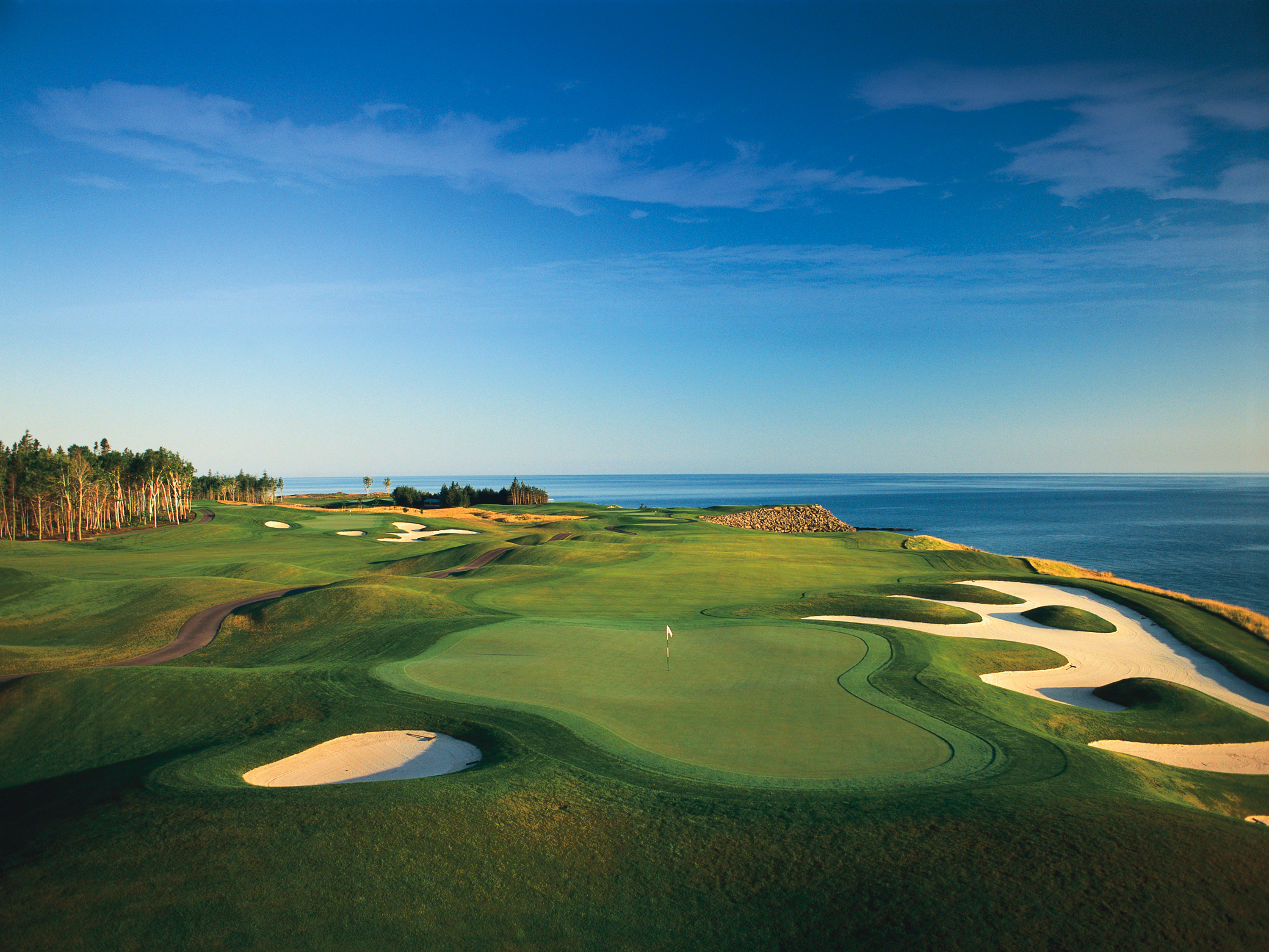 5 Reasons Why Golfing Is the Best in Nova Scotia
According to Elliot Isenor, our Director of Golf Operations, "What makes golf in Nova Scotia the best in the world is it's wide variety and quality of its golf courses. One day you could be playing a course that offers beautiful ocean views, and the next day it could be a course with rolling hills and serene woodland." Need a little more convincing? Here are a few reasons why you want to tee up in Nova Scotia.
The Ocean
Sometimes it's the world's biggest water hazard. Other times it's the source of challenging winds and weather. Arguably, you can't have a true links-style golf course without the ocean—after all, the game was invented on the rugged coast of Scotland. In many ways, the ocean defines our golf course and so many others in Nova Scotia. It's always a beautiful backdrop to a round of golf, even when rough water portends a demanding game. After all, the Northumberland Strait can't always be smooth as glass, such as when Tiger Woods set our course record.
Beautiful Courses
Chipping a ball onto the green is fun, but it's made all the better when surrounded by natural beauty. Imagine waving fescue grasses. Stands of pine, tamarack, and spruce. Blue lakes. Clean white sand. Breath-taking views of the Northumberland Strait. Throw in a covered bridge or two and you have yourself an ideal merger of natural and curated beauty.
Challenging Holes
Water traps that run the length of the fairway. Rolling bunkers. Elevated greens. Extensive stands of trees. Long fairways. These are just a few of the things that make Nova Scotia courses (and ours in particular) the right kind of challenging. What do we mean by the right kind of challenging? The kind of course where the features are as beautiful as they are difficult. The kind of course where you're proud to earn every favourable lie. The kind of course that makes you better even as it frustrates and inspires you in equal measure.
A Peaceful Setting
Lots of golf courses, in and of themselves, are peaceful places. But when you step off a course in Nova Scotia, you don't step into the hustle and bustle of regular life because Nova Scotia itself is a quiet, peaceful place. If you play golf to find your inner serenity, rest assured that you'll find it in Nova Scotia, before and after your round of golf.
All the Other Things Besides Golf
After a round or two, maybe you want to sip a glass of wine. Or tuck into to world-class seafood. Or even learn a new sport. All these things can be done in Nova Scotia. After all, there's a reason that Nova Scotia continues to be a highly desirable tourist destination.