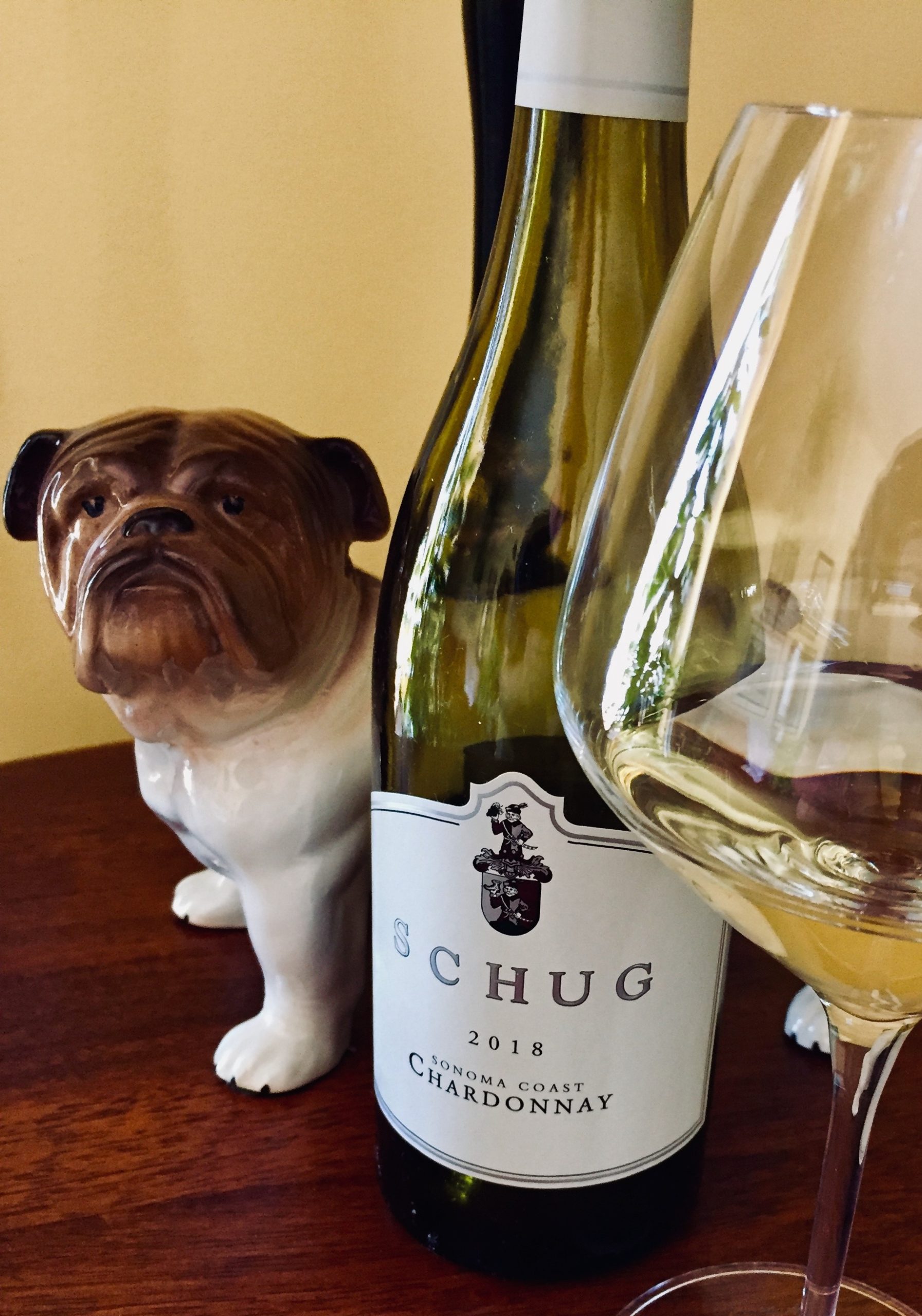 Schug Sonoma Coast Chardonnay 2018
Schug Winery was founded 40 years ago when Walter Schug, a German-born Napa wine pioneer decided to leave his position as founding winemaker at the esteemed Joseph Phelps Vineyards. He emigrated to California from Assmanshausen, a Pinot Noir-growing region in the Rheingau.
Although Schug Winery and Vineyards were created from a passion for Pinot Noir, they certainly rose to the occasion with their Chardonnay. The 2018 is a blend of Chardonnays harvested in five vineyards located in three regions of the Sonoma Coast, including the cool-climate Carneros.
The appearance is shimmering gold with fairly thick legs running lazily down the glass.
There are aromas of ripe apple, banana custard, lemon, and crisp minerality.
On the palate, this Chardonnay is dry; its full-body weight makes it seem less so. The mouthfeel is rich, full, and coating but cleansing at the same time. There is an oily hint of banana. Other flavours display a pinch of pineapple, tangy apple, lemon, pepper, and pear—but juicy like a peach, if that makes sense. Oak is vey discreet, but there. In all, a wine very well-balanced.
The finish is short, cleansing, and peppery.
Food pairings are varied as this is a versatile Chardonnay. It really shows its true colours with food when pepper and acidity become more subdued. The lemon and acidity work great with fish and even fish & chips. A hint of oak is discreet enough for it to work with oily fish like salmon, char or trout. It is just barely buttery enough to accompany lobster or other shellfish. Try it with chicken, pork, or pot roast. It complimented a cheese board and even sliced banana on a fruit plate.
Schug Sonoma Coast Chardonnay 2018 is available in Nova Scotia at the NSLC and also on our wine list at Fox Harb'r Resort.
---
Avery Gavel the sommelier at Fox Harb'r. An industry veteran with over 30 years of experience, Avery is a member of the International Sommelier Guild and can be found on Instagram under the handle @sommace.
The Fox Harb'r award-winning wine list contains over 540 selections and we're very excited that we added the first from our own vineyard in 2019. With his keen knowledge of the wines of the world, Avery is constantly on the look out for just the right wine for our list.