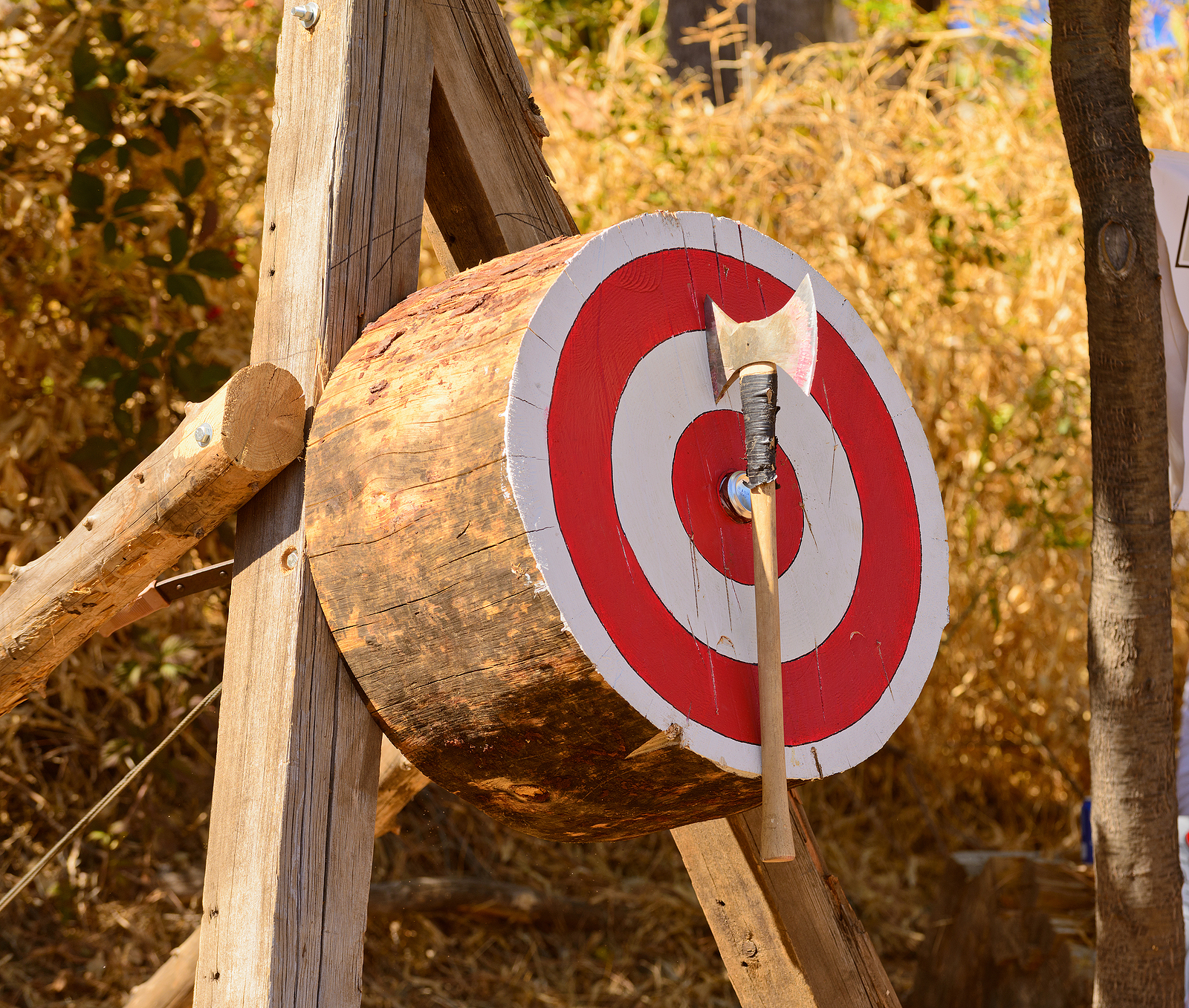 Ladies & Gentlemen, You May Throw Your Axes
Sometimes, you don't want to hit the links or settle into the spa. You want something a little more rowdy than pickleball. You want an activity without the quiet of a museum. And you can only peep so many leaves, right? Well, may we suggest you tap into your inner barbarian and engage in the leisure sport of axe throwing?
Wait, Is Axe Throwing Really a Sport?
Yep. Well, as we said, it's a leisure sport. You don't have to be especially athletic to participate. Young (as young as 12) and old alike can play the game and be competitive. Kristy Grandy, the Director of Guest Services & Activities here at Fox Harb'r Resort, says that axe throwing is like a combination of archery and darts with a hint of sports shooting. You're just trying to hit a target. It's all about accuracy. Power isn't that important.
How Does Axe Throwing Work?
Each game consists of ten throws. Players take five throws, then switch sides. You play either two players against each other or as two large groups, eliminating players until you're down to two. Each player is trying to hit the target, which has a points system as determined by the World Axe Throwing League. As you can see, the closer you are to the bullseye, the more points you get. There are also two blue dots on the board worth eight points each, but you need to call the phrase "kill shot" in order to throw for one of the blue dots.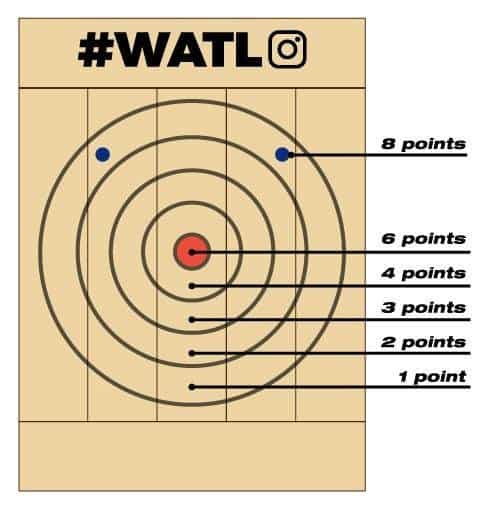 Oh, and no experience needed. You'll begin your round with a short talk about safety—you are throwing axes, after all. And you can get a quick lesson if it's your first time, but it's honestly an easy sport to pick up.
Okay, But How Does the Actual Throwing Work?
Kristy assures us that axe throwing is highly newbie-friendly. She tells us, "Think of it like a Lego man throwing an axe. You want to be rigid and structured in terms of form. If you can get your arms over your head, you can throw an axe."
Take a few practice throws. You'll be hitting bullseyes in no time and pretty soon, you'll want to call for a kill shot.
Is It a Workout?
Not really. You might ache a bit the next day if you're a real couch potato or if you're throwing too hard. And the real secret of axe throwing is that you don't need to throw hard at all. Kristy tells prospective axe throwers, "This sport is not about power. The harder you throw the axe will not help you. It's about accuracy. The sharp end needs to make contact with the target. That's it!"
So I Take It That Axe Throwing Is a Bit Rowdier Than the Driving Range?
Well, for one thing, you can have a burger and a beer while waiting for your turn to throw an axe, so the atmosphere is a little different. You don't go axe throwing for the quiet, respectful ambiance. People get a rush throwing axes. Axe throwing gets competitive, no matter if you're playing on a team or individually. Expect a lot of high-fives, cheering, and maybe a touch of trash talk.
In summation: if you want an easy to learn but competitive sport that also offers a straightforward path to improvement and will let you play with nearly any group of people who don't need to be experienced to have fun, then guess what? Axe throwing might just be your new favourite sport.